Platelet-Rich-Plasma Therapy
PRP (platelet-rich-plasma) therapy is a non-surgical treatment designed to promote optimal skin rejuvenation using the key components of your own blood. Treatments are safe, effective and produce long-lasting results with minimal side effects or downtime.
In PRP therapy, you'll undergo a simple blood draw. The platelets and growth factors are then isolated in a centrifuge and then topically applied to enhance microneedling or Halo laser treatments. The increased concentration of platelets jump-starts the body's self-healing process boosting your skin's health.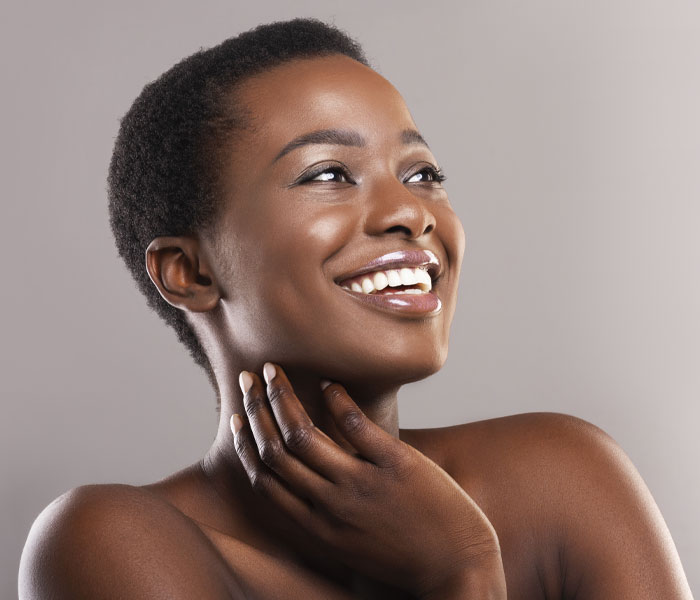 What Makes PRP Therapy Different from Other Therapies?
PRP therapy uses your own platelets, stem cells, and growth factors to trigger your skin's natural self-healing process. The treatment enhances and improves the boosts collagen and elastin production making your skin appear younger, fresher, and healthier longer than traditional therapies. Because PRP therapy uses your own blood, the risks are minimal.
PRP Therapy is Effective For:
Fine Lines & Wrinkles

Acne Scars & Stretch Marks

Hyperpigmentation & Rosacea

Enlarged Pores

Overall Textural Issues
Enhanced Skin Rejuvenation

Pain-Free Treatment

Quick, In-Office Procedure

Safe and effective
Is PRP Therapy Right for Me?
PRP therapy can be beneficial for anyone who is bothered by complexion issues. Both men and women can enjoy long-lasting facial rejuvenation with minimal side effects, scarring, or downtime. Treatments can be done to rejuvenate the skin anywhere on the body including the face, neck, chest and hands.
PRP therapy also makes a great preventative care treatment for those who'd like to maintain a youthful look and optimize their skin's long-term health.
There may be some discomfort at the injection site during the initial blood draw. Depending on the application, you may also experience some minor pain. Many patients opt to have the treatment done alongside microneedling or laser treatments for further enhancement.
How Long Does Treatment Take?
Treatment times can vary based on your specific procedure. Typically, the entire treatment can be done in less than 1-hour from the initial blood draw to the application of the PRP solution. Most patients find the therapy to be a comfortable, spa-like experience.
How Many Sessions Will I Need?
The majority of patients can achieve dramatic results with just one treatment. If desired, you can continue to receive PRP therapy as a preventative measure every few months. PRP treatments are safe and effective as needed and can improve your skin's health over time.
To learn more about PRP therapy or to schedule your consultation at Dermatology Associates of Plymouth Meeting, serving the Philadelphia metro area, including The Main Line, Chestnut Hill, Blue Bell, Gwynedd and Flourtown, please fill out the form on this page or call 610.947.4322.