Return to Your Best Skin with MicroLaserPeel®
Even with healthy skin care practices, our skin can be the first part of our body to show the telltale signs of age. Whether you have noticed mild wrinkles, scarring or sun damage, or other signs of aging, most skin areas can be easily treated and rejuvenated through a MicroLaserPeel®. The Sciton MicroLaserPeel® is a brief procedure that helps men and women rejuvenate their skin, achieving a refreshed and more youthful appearance, all with customizable downtime.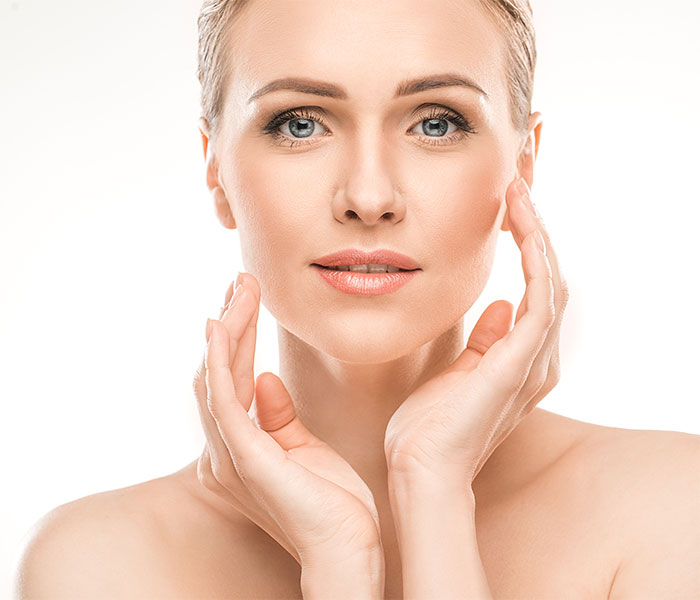 What to Expect from a MicroLaserPeel®
The Sciton MicroLaserPeel® uses laser technology to remove the uppermost layer of skin, called the epidermis, and to reveal fresh, healthy cells underneath. The epidermis is where most complexion issues caused by damaged cells tend to appear and damage on this layer of skin can result in tired or aged-looking skin. Because of high moisture content in your top layer of skin, the Sciton MicroLaserPeel® is able to evaporate that layer of skin, thereby reducing recovery time as compared to other facial rejuvenation procedures. Once the epidermis has been removed, it immediately reveals younger-looking skin with an improved texture.
Personalizing Your MicroLaserPeel®
The MicroLaserPeel® also allows your board-certified dermatologist to be extremely precise in where your treatment is administered and enables a more customized procedure that fits your specific skin and its needs. A MicroLaserPeel® can address a variety of skin issues, including:
Keratosis
Irregular pigment
A benefit of the MicroLaserPeel® is that the procedure's precision means minimized pain and minimized downtime for patients. A topical numbing cream will be used to enhance comfort during the procedure.
Following the procedure, you may experience skin redness, soreness and mild swelling, similar to that caused by sunburn. Recovery is typically quicker than other comparable skin treatments, with most individuals returning to work after 3-4 days, although this can be shortened if necessary by conducting a lighter treatment. As with any treatment, it is important to follow your dermatologist's recommended recovery care, which may include specialized skin care products, avoiding direct sunlight and wearing protective, sun-blocking clothing.
Choosing a MicroLaserPeel®
For individuals who desire a rejuvenated look but require minimal downtime, a MicroLaserPeel® is a great choice. This procedure is used by men and women to treat most skin areas, with the most popular uses including treatments on the neck and face. Some patients may utilize the procedure on their hands and chest. The number of sessions needed will vary depending on your individualized care plan developed by your cosmetic team at Dermatology Associates of Plymouth Meeting.
Patients who choose to have a MicroLaserPeel® see a variety of positive results including:
Improved skin tone and texture
More youthful appearance
Minimized wrinkles
Smoother skin
Improved skin color
Our board-certified dermatologists prioritize personalized patient care for patients of all ages. We have a large variety of lasers and other skin resurfacing tools to address any skin issue. Call us today to see if MicroLaserPeel® may be part of a combination of treatments your cosmetic team suggests to accomplish your unique skin goals.