Mohs Micrographic Surgery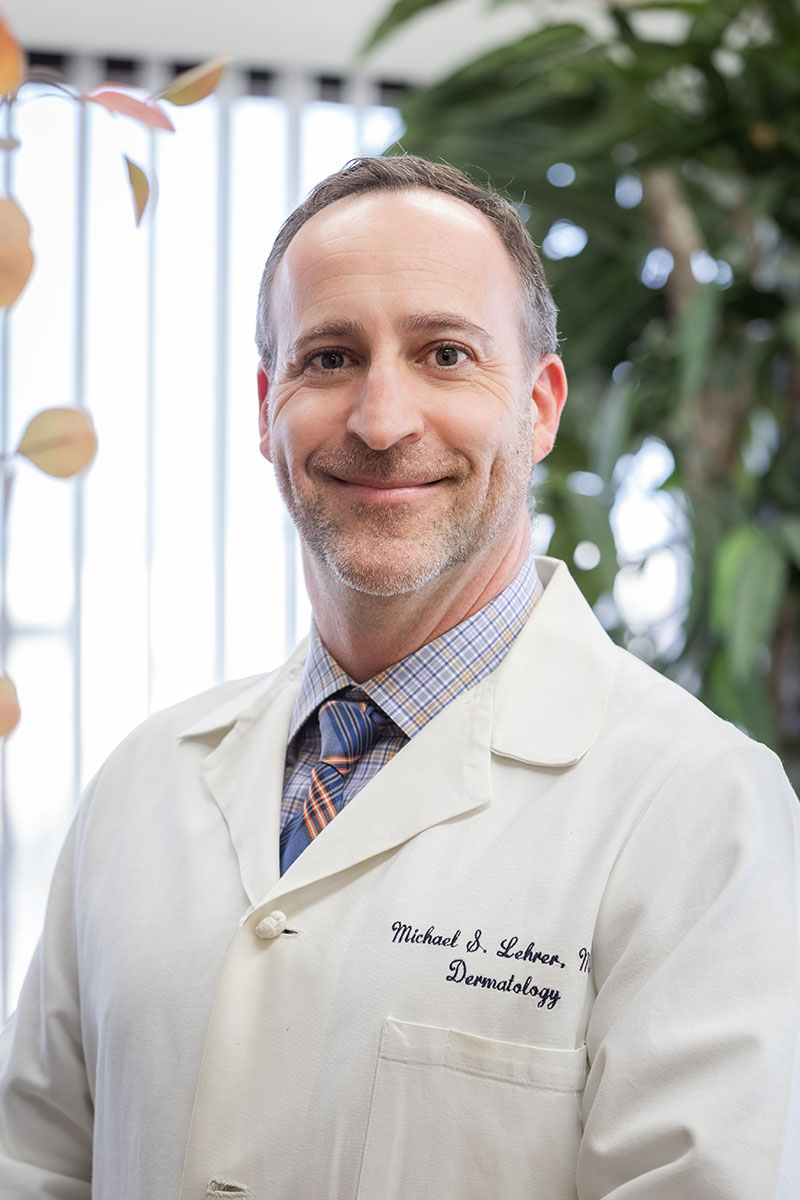 Michael S. Lehrer, MD, FAAD, FACMS
Moh's Surgeon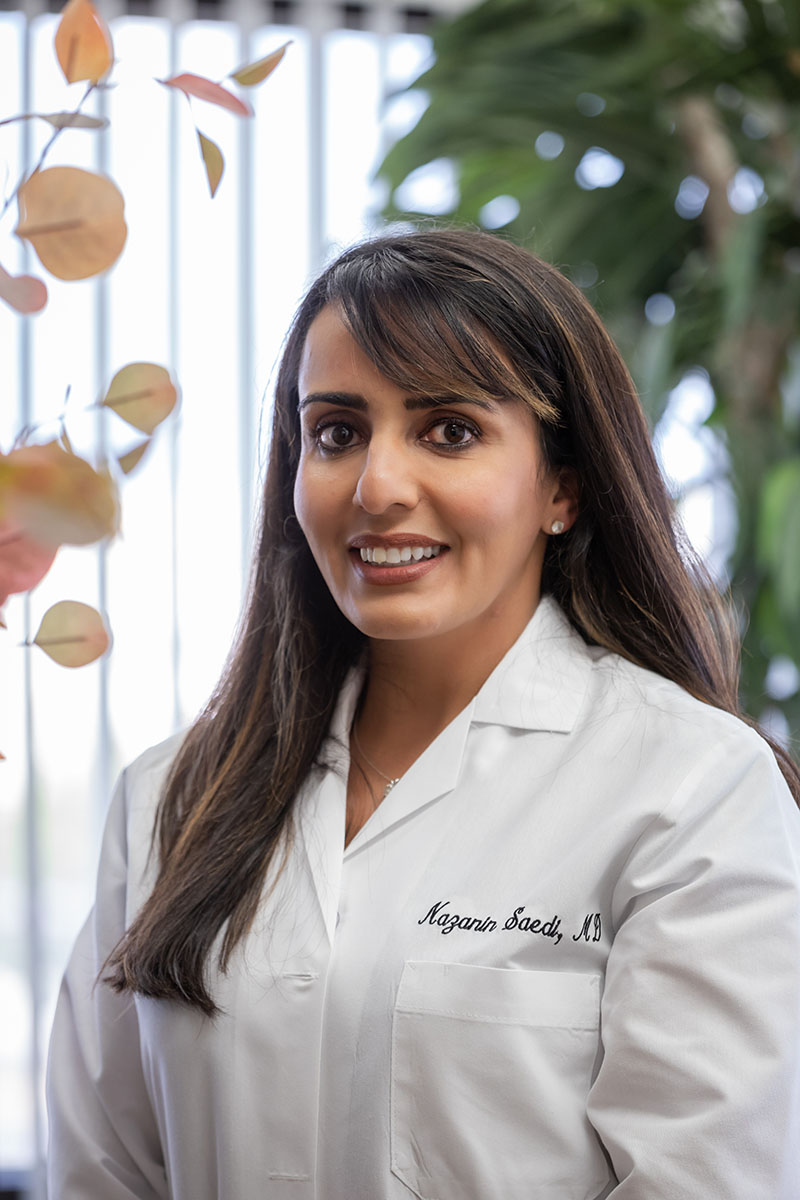 Nazanin Saedi, MD, FAAD
Moh's Surgeon
Mohs surgery is a microscopically guided procedure for skin cancer removal. It was developed more than 60 years ago by Fredrick Mohs (pronounced "moze"), a medical student at the University of Wisconsin. Since that time, the technique has been advanced and refined. Today, it is widely accepted as the most accurate cure for skin cancer in cosmetically sensitive areas, and for other hard to treat skin cancers.
When is Mohs Surgery Indicated?
There are many ways to treat skin cancer. At Dermatology Associates, your physician will help you to choose the most appropriate treatment for your individual situation. Mohs surgery is most commonly recommended for skin cancers in cosmetically sensitive areas, such as the face. Tumors in other hard-to-treat areas, such as the lower legs, scalp, neck or hands, may also be good candidates for Mohs surgery. Mohs surgery also works for tumors that have recurred following simpler removal procedures; certain hard to treat types of skin cancer; large lesions; tumors with fuzzy or indistinct borders; and in-patients with weakened immune systems.
Who Performs Mohs Surgery?
Because it is a highly specialized and technically-challenging process, Mohs Surgery should only be performed by a board-certified Mohs physician. Our Mohs surgeon, Dr. Lehrer, completed an intensive fellowship recognized by the American College of Mohs Surgery.
What are the Advantages of Mohs Surgery?
Though most skin cancer is usually visible to the naked eye, microscopic "roots" or "branches" may extend outside of the central tumor. If these extensions are not removed, the skin cancer may reappear. To guarantee removal of these microscopic areas, most physicians must remove a wide area of normal skin around the visible skin cancer. Even with this safety margin, however, skin cancers removed with traditional treatments may return or require additional surgical procedures.
In Mohs Surgery, the tumor-removal process is tracked microscopically. Through this process, we are able to ensure that the entire skin cancer is cured, while at the same time removing as little normal, healthy skin as possible. This is particularly crucial in cosmetically important areas. Of course, any procedure will leave a scar, but by preserving the maximum amount of healthy skin, Dr. Lehrer strives to offer the best possible cosmetic result.
How Large Will the Wound Be?
The size and shape of the wound depends upon the extent of the skin cancer. Though this cannot be predicted before surgery, it is typically at least several millimeters wider than the visible skin cancer.
How is Mohs Surgery Performed?
Mohs surgery is performed in our office on an outpatient basis. First, local anesthesia is used to numb the tumor site. Then, a thin layer of skin is removed, processed in our office, and examined under the microscope by Dr. Lehrer. If any cancer cells remain, their locations are carefully diagrammed on a map. Using this map as a guide, another thin layer of skin will then be removed. Depending on the branching pattern of the tumor, this process may be repeated several times.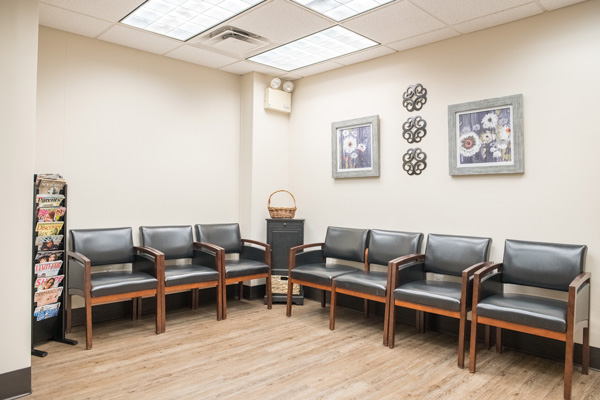 How Will the Wound be Repaired?
In some areas of the face, small wounds may look best if allowed to heal on their own. Most defects, however, require at least a few small stitches. In some instances, patients may require consultation with another subspecialist for optimal wound recovery.
Unfortunately, the type of repair needed for your wound cannot be determined until the entire skin cancer is removed. Remember—the primary reason for Mohs Surgery is to cure the skin cancer. Once this is completed, Dr. Lehrer and our staff will help you to achieve the best cosmetic outcome possible, minimizing any scarring.
Each stage of surgical sampling takes only about 15-20 minutes, though an additional one or two hours is then needed for our team to process and evaluate your specimen.
Depending on the extent of your skin cancer, this cycle may need to be repeated several times throughout the morning until your entire tumor is removed.
In most cases, Dr. Lehrer will repair your wound immediately following surgery. Depending on the complexity of this procedure, this step may take between 15 minutes and 1 hour.
Because we cannot predict the size of your skin cancer before surgery, it is impossible for us to determine how long the process will take. Please plan to spend your entire day with us. Hopefully, we will have you home much sooner.
Will I Need to Come Back?
In many cases, absorbable sutures will be used and no return visit is needed. Certain areas, however, require a suture removal visit one to two weeks after the procedure. In particularly complicated cases, an additional check several weeks later may be suggested to examine the healing surgical site. Afterwards, it is essential that you return to your referring physician for routine skin examinations.
What Are the Risks of Mohs?
Scarring: A scar will always occur from surgery. Mohs surgery should, however, result in the smallest possible scar. In most cases, scars begin as pink and bumpy and then fade slowly. Occasionally, minor procedures are used to improve the scar.
Bleeding: Though more extensive bleeding is always possible, very minor bleeding during surgery is expected.
Pain: During surgery, pain is limited to the initial needles needed to introduce local anesthesia. Following surgery, most patients experience minor discomfort which can be controlled by Tylenol.
Infection: Infection following surgery is rare. If an area does become infected, it can be controlled by oral antibiotics.
Nerve Damage: Rarely, your skin cancer may be located around a small nerve. If this does happen, the skin surrounding your surgery may be numb. In rare cases, your skin cancer may surround a nerve which leads to a muscle. If this nerve is damaged, movement of this muscle may be impaired.
Recurrence: Mohs surgery offers the highest cure rate of all skin cancer treatments. Medicine is, however, an imperfect science. Rarely, a tumor may reappear within the treated area.
How Should I Prepare for Surgery?
Medicines: Continue to take all medications as prescribed by your physician. Be sure to take your medications on the morning of surgery, and bring any doses that you take during the day with you to our office. There is no need to stop any prescription blood thinners.
Transportation: We suggest that you have a companion drive you to and from our office. You may also be more comfortable with someone to keep you company in the waiting room.
Meals: On the day of surgery, eat your normal breakfast. We suggest that you bring lunch with you.
To learn more about Mohs Micrographic Surgery or to schedule your consultation at Dermatology Associates of Plymouth Meeting, serving the Philadelphia metro area, including The Main Line, Chestnut Hill, Blue Bell, Gwynedd and Flourtown, please fill out the form on this page or call 610.828.0400.