Clinical Trials at Dermatology Associates of Plymouth Meeting
Dermatology Associates of Plymouth Meeting Research Department offers a wide range of clinical trials and remains committed to exploring the newest treatments to better the dermatology landscape.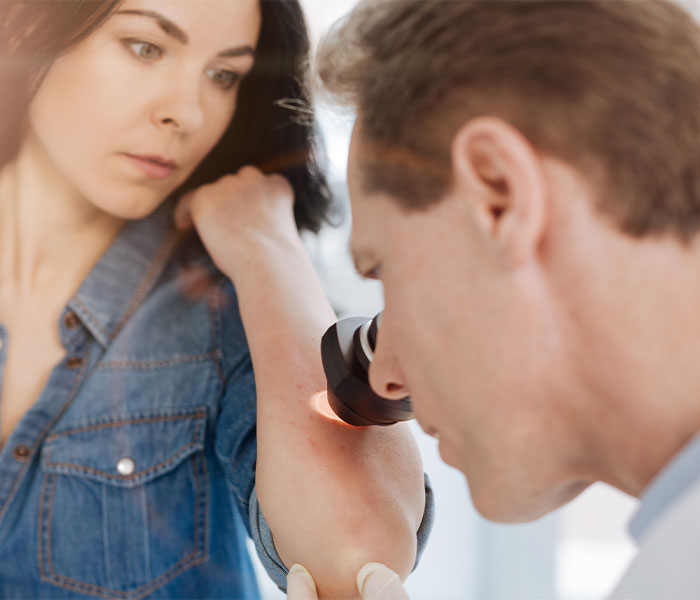 What are Clinical Trials?
Clinical trials are a type of research that studies a test or treatment given to people. They are critical in finding better ways to prevent, screen, diagnose or treat skin diseases. We conduct all phases of clinical trials, as well as cosmetic trials.
Many patients find participating in our dermatology research programs to be life-changing because they can take advantage of new treatments or medications that could eliminate or significantly reduce skin disorders, skin diseases and skin cancer.
What Should I Expect to Experience During My Participation in a Research Program?
If you meet the criteria required to participate in one of our research programs, you could receive free medical care and medication. You will also receive one-on-one, personalized attention from your physician who will study and track your treatment outcomes at routine examinations. In turn, you will be expected to track symptoms and/or results at home to review with your dermatologist.
How Do I Know If I Qualify for a Clinical Trial?
Come in for a consultation and we will determine if you meet the eligibility criteria for any of our clinical trials. Currently, we are researching skin disorders and skin diseases such as atopic dermatitis, vitiligo and alopecia areata. We are always looking to participate in new dermatological clinical trials and plan to add to our existing circle of dermatology research soon.
Are Clinical Trials Safe?
YES. Dermatology Associates of Plymouth Meeting has conducted trials for more than 20 years. Our principal investigators are Dr. Jonathan Wolfe and Dr. Thomas Griffin, Jr. Whether you are enrolled in a study investigating new treatments for common skin issues like eczema or one focused on the outcomes of cosmetic devices and lasers, our dermatologists keep safety as their top priority and maintain a watchful eye on all patient outcomes.
Current Conditions Being Studied: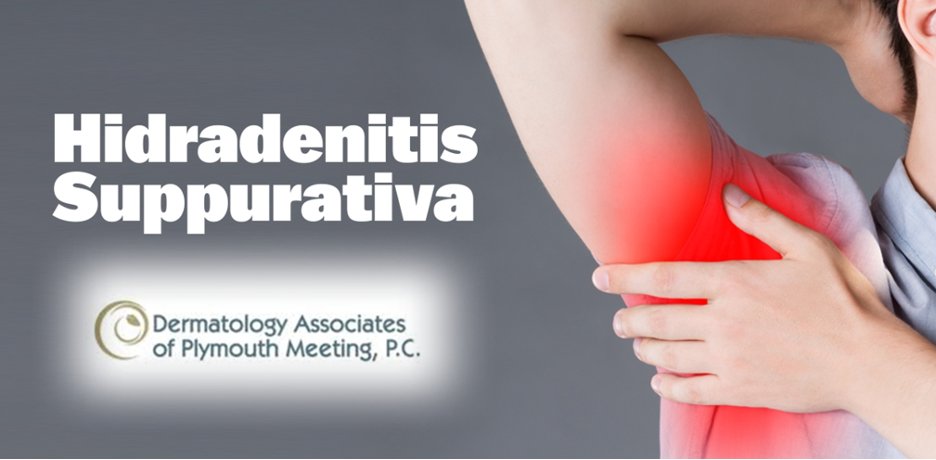 Diagnosed with mild-to-moderate Hidradenitis Suppurativa? Volunteers are needed for a medical research study to test a topical cream to treat Hidradenitis Suppurativa. Qualified participants may receive study medication at no cost. Compensation for time and travel may be provided. Adults 18+ welcomed to volunteer.
Coming Soon, Clinical Trials For:
You Can Be Part of a Scientific Breakthrough
Without people who are willing to participate in clinical trials, new treatments and drugs would never be developed. Not only will you receive receive free medical care and medication, you will also play a vital role in the advancement of science. We hope that someday, every skin disorder, skin disease and skin cancer can be reversed through the development of new treatments. Every dermatology research program gets us one step closer to this goal.
Please Contact Us To See How We Can Help