Effective, Custom-fit Wrinkle Treatments
Aging is inevitable. Eventually, we all reach an age when wrinkles appear, even when we take important steps toward preventing them. For patients of Dermatology Associates of Plymouth Meeting, wrinkles can be reduced or often erased. We are proud to offer a wide range of wrinkle treatments for our patients that are fully customizable based on individual lifestyles and goals. No matter what stage of life you're in, we can develop a multimodal approach to keep new wrinkles at bay and smooth existing wrinkles.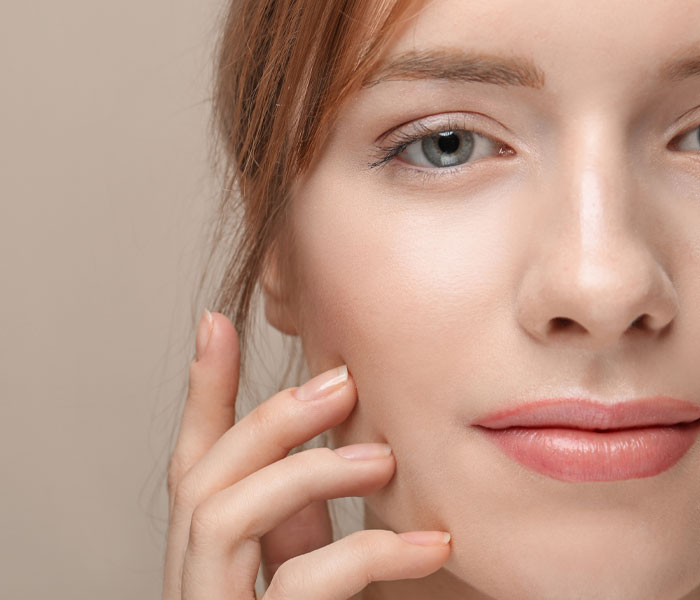 Understanding the Causes of Wrinkles
Wrinkles are most commonly caused by sun exposure, especially for fair-skinned people. Environmental pollutants, dry climates and smoking are also major contributors. Ultimately, wrinkles are caused by a combination of unavoidable factors, including aging, exposure to UV light and repeated facial expressions.
Most Effective Types of Wrinkle Treatments
Your cosmetic team at Dermatology Associates of Plymouth Meeting will work with you to determine the most effective treatment for your wrinkles. Our office is home to many of the most advanced skin resurfacing lasers on the market, and we also use innovative microneedling and microdermabrasion technologies to turn back the hands of time. Whether you have fine lines or deep-set wrinkles, we can recommend a multimodal approach to wrinkle treatment that will work best to achieve your skin goals.
We are proud to offer one of the latest innovations in microneedling treatments to our patients looking for great results with no downtime-Radiofrequency (RF) Microneedling. It works by stimulating your body's production of collagen to provide immediate results that improve over time. RF Microneedling is different from standard microneedling treatments in that it delivers radiofrequency (heat) energy to deeper levels of the skin to trigger a better healing response. It effectively treats wrinkles and fine lines on any area of the face, including those near the eyes and lips.
HALO™ is a Hybrid Fractional Laser that treats wrinkles by inducing a wound healing response from your body, resulting in smoother skin. It's among our most popular lasers for wrinkle treatments because it delivers two different wavelengths of energy to the same microscopic treatment zone, delivering enhanced results with downtime that is adjustable to your desired outcome. HALO™ is ideal for skin maintenance and usually results in mild redness for about 24 hours.
Some patients may be better suited for our Fractionated CO2 Laser or full-field resurfacing treatments for deeper wrinkles. During a fractional laser treatment, only a portion of the outer layer of skin is removed, with the remaining portion being left untouched. Alternatively, the entire surface area of skin is treated during full-field resurfacing. These types of lasers will result in variable downtime for each patient. As a result of any laser treatment, old damaged skin is replaced over time with a fresh, young and healthy layer.
The Sciton MicroLaserPeel®, often regarded as the "weekend peel" because some patients can receive the peel on Saturday and experience a full recovery in time for work on Monday, is an excellent choice for wrinkle treatment. It is a full field laser resurfacer that works by vaporizing the top layer of the dermis, causing it to evaporate due to high water content. The result is similar to that achieved by a glycolic acid peel without the need for as much recovery time.
For patients needing results that are both immediate and improve over time, injectables and fillers may be the best options. Even deep-set wrinkles can be improved with injectables. Your cosmetic team at Dermatology Associates of Plymouth Meeting will work with you to achieve results that are in line with your goals and as natural-looking as possible. We're experts at injecting Botox®, Dysport®, Juvederm® and Restylane®. Each product is best suited for specific applications-your cosmetic dermatologist will determine the best injectable for your needs.
We carry many different types of professional-grade sunscreens in our office, including those made by Elta MD, Avene and Glytone. For patients who need to both prevent wrinkles and treat existing ones, we carry an expansive line of cosmeceuticals for wrinkle treatments, including brands like SkinBetter Science, Alastin and Epionce. Our cosmetic dermatologists may also prescribe wrinkle treatments like Retin-A or recommend other products containing retinol. Every product we carry has been extensively tested and studied, and we will make individualized product recommendations based on your unique skin type.
Contour TRL™ by Sciton is a multi-functional laser resurfacing technology used to treat signs of aging, sun damage, deep wrinkles and scars that is adjustable to deliver multiple treatment types. It is routinely used for deeper skin resurfacing, but can also be fine-tuned to deliver a shallow facial peel depending on your unique skin goals.
As a highly tunable laser capable of achieving dramatic results, it is an excellent choice for addressing deep-set wrinkles, noticeable scars or dark spots.
MOXI is safe for people of any skin color and age. It is truly a great choice for almost anyone looking for smoother, more youthful looking skin. MOXI is effective at treating discolorations, melasma, texture irregularities and signs of aging.
We use the TempSure Firm and TempSure Envi to offer radiofrequency skin tightening procedures on the face, neck, abdomen, arms and legs. These technologies are capable of reducing wrinkles, smoothing cellulite and tightening the skin for a more youthful appearance.
Laser Resurfacing Treatments for Wrinkles
Dermatology Associates of Plymouth Meeting is the only practice in the region offering top-of-the-line treatments with each of these devices. While each laser can be used individually, your cosmetic team may suggest using them in combination with other treatments to achieve optimal results as quickly as possible. Our practice is home skin resurfacing experts who are published authors and invited speakers on the topic; your skin is in the best hands possible with our board-certified dermatologists.
Schedule your appointment at Dermatology Associates of Plymouth Meeting for more information on how to treat your wrinkles most effectively both in our office and at home. We are eager to develop a customized plan to help you achieve healthier, younger-looking skin.