Get SUPERB™ Skin from Sofwave™
Time takes its toll on all of us, and our skin often bears the brunt of it. You can't slow down time, but that doesn't mean you have to let your skin show its age. Sofwave™ is ushering in the next generation of wrinkle reduction, submental lifting and brow lifting with Synchronous Ultrasound Parallel Beam (SUPERB™) technology.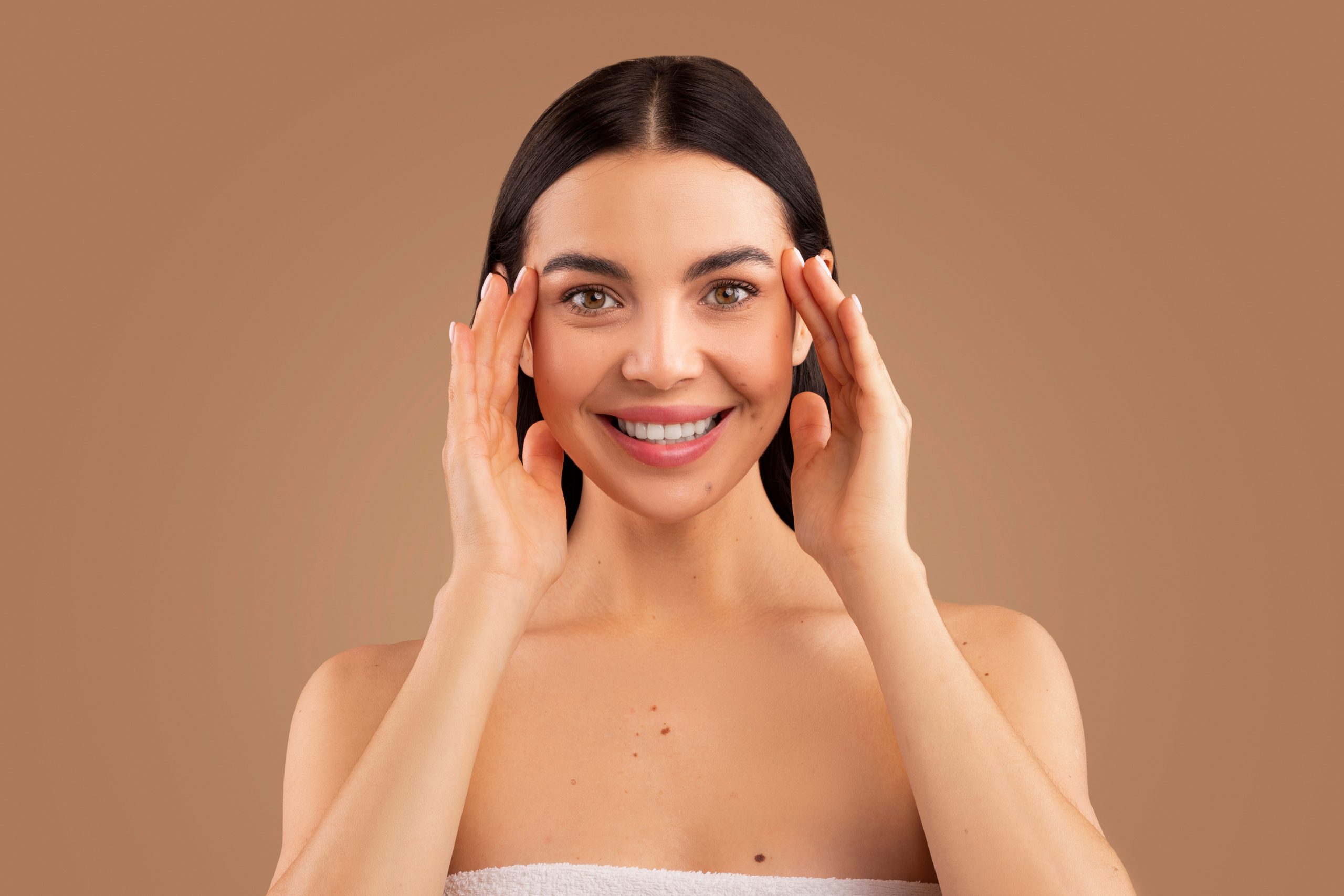 Sofwave is a modern, non-invasive and effective FDA-cleared solution for lifting the eyebrow and lax skin of the submental and neck tissue as well as improving facial lines and wrinkles of the face. Collagen and elastin begin to break down in our mid-twenties, allowing lines and wrinkles to form. Sofwave relies on proprietary SUPERB™ technology to stimulate the skin's natural production of collagen and, in turn, cultivate smoother, more youthful skin.
This technology works well for all skin types and can be used any time during the year.
Sofwave's SUPERB™ technology delivers energy through a wand-like device. This energy passes through the skin's surface (the epidermis), which carefully heats the mid-dermal tissue at a precise depth to revive collagen fibers and encourage new collagen production. During the treatment, Sofwave's unique Sofcool™ system goes into effect, protecting the outer layer of skin and maintaining the patient's comfort level throughout.
Most Sofwave treatments take only 30-45 minutes from start to finish. Best of all, patients can get right back to their lives afterwards—there is zero downtime.
Many people express some level of concern when it comes to energy-based aesthetic treatments for their skin, especially those who have never undergone such a treatment before. Rest assured, Sofwave is both safe and effective at providing patients with more youthful-looking skin. As mentioned above, the Sofcool™ system protects the skin while maximizing comfort, affording Sofwave a high-ranking safety profile. Participants of Sofwave clinical studies reported no serious adverse events after treatment.
We at Dermatology Associates of Plymouth Meeting are proud to provide this safe and effective cosmetic treatment to our patients.
What Does a Sofwave™ Treatment Feel Like?
Even knowing that Sofwave is deemed safe, it helps to know what to expect before considering any skin treatment. When undergoing this ultrasound treatment, patients may feel their skin warming. In addition to using Sofcool™, Sofwave administrators may apply a topical anesthetic to the patient's targeted skin 45 minutes before treatment to minimize potential discomfort. After treatment, the patient should feel no sensations, and no additional care is needed unless recommended by the practitioner or physician.
How Long Does it Take to See Results from Sofwave™?
As with most cosmetic treatments, it can take some time before patients are able to notice results from a given treatment. That said, Sofwave treatments can yield relatively fast result—in some cases, immediate results can be seen as soon as one week following treatment. Because the collagen regeneration process can take several months, however, patients will usually continue to see improvements to their skin's appearance within three months after treatment.
Some patients might only require a single Sofwave treatment, whereas others might benefit from two or more, separated by a period of time deemed suitable by their dermatologist or provider.
What Separates Sofwave™ from Other Cosmetic Procedures?
Many things help Sofwave stand apart from other energy-based cosmetic treatments. For one, its unique SUPERB™ technology, combined with Sofcool™, keeps the skin safe and comfortable during the process. Moreover, Sofwave is highly effective for many patients and can yield relatively quick results. The lack of downtime is another point on Sofwave's favor, allowing patients to resume daily activities as soon as they're done receiving the 30-45-minute treatment.
In short, Sofwave is safe, effective and fast.
Is Sofwave™ Right for You?
By now, you might be considering a Sofwave treatment for yourself. However, like all cosmetic procedures, some individuals are better candidates for Sofwave than others. Fortunately, Sofwave is effective for all skin types and colors, year-round. The best candidates for this treatment are typically people in their thirties and above with mild to moderate aging skin (some degree of fine lines and wrinkles).
As always, it is best to speak with your dermatologist about Sofwave and other aesthetic options before pursuing them—they will ask questions and review your history to determine whether or not you're a good fit for this procedure, as well as help you prepare for it.
Give Your Skin a Fresh Start with Sofwave
Sofwave™ is just one of the many exciting developments in cosmetic dermatology we at Dermatology Associates of Plymouth Meeting offer our patients. Our experts are happy to answer and more questions you may have about Sofwave and other options. Reach out to our team today at 610.947.4322 and get started on the path to the skin you've always wanted.