How to Choose the Best Sunscreen for Your Skin Type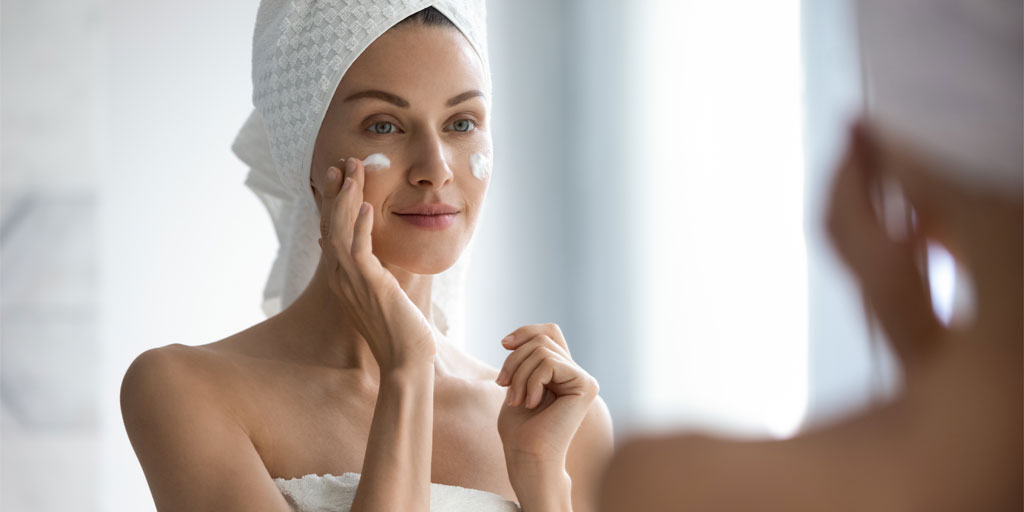 Choosing the best sunscreen for your skin type is easier than ever. With advances in sunscreen technology, finding your ideal SPF does not have to be a daunting task. Today, there are sunscreen formulas for every skin type, application, season and activity. Considering the fact that skin cancer is the most common form of cancer in the United States, this is an important reason to keep plenty of sunscreen on hand so that you are best prepared to shield your skin from the sun during any occasion.
What to Look For in Sunscreen Ingredients
There are several important considerations in determining how to choose the best sunscreen for your skin type. Regardless of your skin type, finding a sunscreen that is labeled "broad-spectrum" is key to protecting yourself against both UVA and UVB rays. UVA rays are known to cause premature aging of the skin while UVB rays lead to sunburn. When your skin is overexposed to either of these types of rays, your skin cancer risk increases. SPF is also something to be mindful of regardless of your skin type. We recommend using an SPF of at least 30.
Best Sunscreens for Oily Skin
People who have oily or acne-prone skin should look for sunscreens labeled as "non-comedogenic," meaning they are formulated to not block pores. Many of our patients with oily or acne-prone skin enjoy using Elta MD UV Clear SPF 46. This sunscreen is lightweight, oil-free and ideal for protecting oily, acne-prone and sensitive skin types. As a fragrance-free formula, this sunscreen includes sodium hyaluronate to moisturize while lactic acid refines the skin to clear pores and reduce shine.
Best Sunscreens for Dry Skin
For people with dry skin, sunscreens with built-in moisturizers can be game changers. Many sunscreens contain hydrating ingredients like hyaluronic acid or ceramides. Avene Mineral Sunscreen Fluid SPF 50+ is a favorite among our patients who have dry skin because it contains Avene thermal spring water to soothe, soften and calm the skin. It provides lasting hydration and is formulated specifically for sensitive skin, post-procedure or skin that is intolerant to chemical filters.
Best Sunscreens for Sensitive Skin
People with sensitive skin should look for sunscreens that are mineral or physical based rather than chemical based. Physical sunscreens feature ingredients like zinc oxide and titanium dioxide which sit on top of the skin to form a protective barrier. These ingredients will not burn or sting eyes, making them ideal for sensitive skin types. We carry many mineral sunscreen options, but a favorite among our patients with sensitive skin is the SkinCeuticals Physical Fusion UV Defense SPF 50. This formula combines one hundred percent mineral filters with translucent color spheres for effective broad spectrum UVA/UVB protection. This high protection zinc oxide sunscreen also contains artemia salina, a plankton extract known to increase skin's resistance to UV- and heat-induced stress.
Schedule a consultation to achieve the healthiest skin of your life
Contact Us
Best Sunscreens for Normal Skin
If you fall in the category of having normal skin, you certainly want to avoid products that may throw your skin out of balance. There are many sunscreen options available for people with normal skin that will prevent it from becoming too dry or too oily. A commonly recommended sunscreen for normal skin types in our office is Alastin Skincare's HydraTint Pro Mineral Broad Spectrum Sunscreen SPF 36. This lightweight, all physical, broad-spectrum formula provides daily protection from damaging UVA/UVB rays. Rich in antioxidants that shield against pollution-induced damage, this sunscreen also includes hydrating ingredients that will not lead to shine.
Choosing the Right Sunscreen for Your Skin Type
Applying sunscreen is an important element of your daily routine, so it makes sense that your choice of sunscreen should be carefully considered. At Dermatology Associates of Plymouth Meeting, our cosmetic team consults patients every day on the best skincare products for their unique skin type and goals. It would be our pleasure to provide a thorough skin assessment and make expert recommendations for your sunscreen based on your individual needs.

Schedule your appointment at Dermatology Associates of Plymouth Meeting for a skin consultation where we can help you choose the right sunscreen for your skin type.