Dermatology Associates of Plymouth Meeting is proud to offer PHYSIQ, the latest, most advanced body treatment technology from a leading Italian laser manufacturer, DEKA. This treatment combines the power of laser energy with muscle stimulation to provide enhanced body perfecting results that are toned and defined. The best part about PHYSIQ, besides its beautiful results, is that it requires no downtime.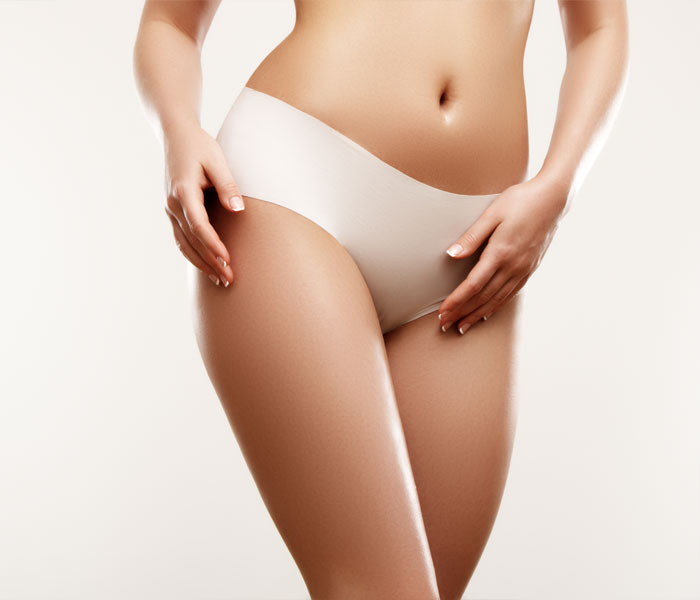 PHYSIQ is the first and only device in its class with combined modalities (laser energy and muscle stimulation) for faster treatments and optimized results. Since it is able to simultaneously burn fat and stimulate muscle movements, it creates results that appear both slimmer and more toned. The laser energy component of PHYSIQ permanently destroys fat cells while the muscle stimulation aspect of the treatment builds muscle tone.
PHYSIQ can be combined with CoolSculpting® treatments for even more impressive results. Some people benefit from the loss of excess bulk fat that is achievable through the fat-freezing technology of CoolSculpting®. Then, the heat delivered by the PHYSIQ laser is used for fine-tuning and its muscle-stimulator is ideal for tightening and firming. PHYSIQ packs a powerful punch in refining the body's curvature and improving muscle definition.
With PHYSIQ's applicators being smaller than other body sculpting devices, it is ideal for targeting smaller areas like the inner thighs and flanks. Despite the smaller applicator surface area, PHYSIQ emits energy at a 120-degree angle below the skin's surface which allows energy to cover harder to reach areas and provides better coverage overall. Since energy from this cutting-edge device has a lower absorption in water, it is not absorbed and lost in the water content of skin as it travels deeper. This means energy can be delivered deeper and more effectively with less energy used.
At Dermatology Associates of Plymouth Meeting, PHYSIQ is operated exclusively by board-certified dermatologists to ensure maximum safety. The device itself is extremely safe because of its temperature consistency. Tissue treated by PHYSIQ quickly reaches and maintains its therapeutic temperature without creating unsafe heat spikes. This, coupled with simultaneous contact cooling, means the skin's surface temperature rises only minimally during treatment.
What to Expect During PHYSIQ Treatments
Prior to your PHYSIQ treatment, you will want to shave the targeted area. The treatment will begin with your provider placing up to four applicators spaced along your desired treatment area. These applicators will be secured with a PHYSIQ band. During the treatment, you may feel warmth at the applicator site, but PHYSIQ's contact cooling through a sapphire plate  and unique patient control features ensure optimal comfort. Your treatment with all four applicators will take a maximum of thirty minutes, but smaller treatment areas can take less time.
What to Expect After PHYSIQ Treatments
After your PHYSIQ treatment, it is important to massage the treated area with the PHYSIQ body lotion that complements your body treatment. One bottle of the PHYSIQ body lotion will allow you to continue this massage twice daily between treatments. The treatment area may feel warm for a few hours after treatment, but this is completely normal. Some people may feel as though they have experienced a workout due to the muscle stimulating aspect of the treatment.
Depending on your unique situation and goals, your dermatologist may suggest the recommended five treatment sessions with each session spaced two weeks apart. This treatment plan typically yields the most impressive outcomes. Combining PHYSIQ treatments with CoolSculpting® treatments may also lead to more desirable results.
If you are interested in taking advantage of the world's latest body treatment technology, contact us today. At your appointment, we can tell you more about PHYSIQ and how you can benefit from treatments.