What is Cosmetic Dermatology?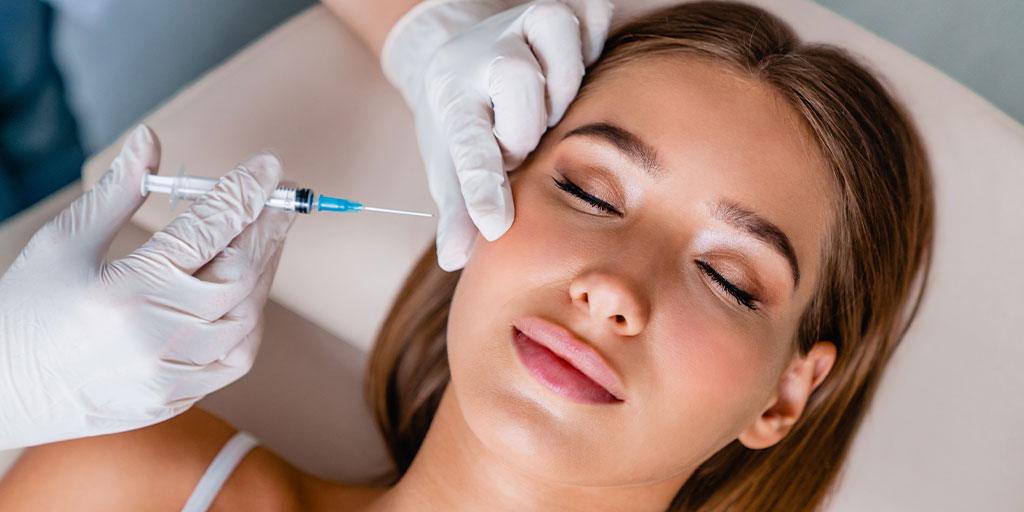 Cosmetic dermatology is a subspecialty of dermatology that focuses on aesthetic issues and the cosmetic applications of the discipline. A cosmetic dermatologist has undergone special training to help patients address skin tone and texture irregularities, smooth wrinkles, remove unwanted facial or body hair, tighten skin, remove tattoos, treat cellulite and/or treat acne and acne scars. Dermatology Associates of Plymouth Meeting is home to some of the most highly trained and experienced cosmetic dermatologists in our area who are passionate about helping patients achieve the skin they desire. Considering how a person's appearance can affect their mental health and quality of life, cosmetic dermatology plays an important role in health care.
What is Medical Dermatology?
In contrast to cosmetic dermatology, medical dermatology focuses on fixing health problems or injuries rather than improving the skin's appearance. Medical dermatology is considered medically necessary, which means it is typically covered by health insurance, unlike cosmetic dermatology in most cases. Medical dermatology is best suited for treating skin conditions like eczema, psoriasis, acne, skin cancer and other skin abnormalities. Patients of Dermatology Associates of Plymouth Meeting have access to both medical and cosmetic dermatologists. No matter what issue you are experiencing with your skin, our board-certified dermatologists are here to help.
Cosmetic Dermatology Services
There are many cosmetic dermatology services that should only be performed by a board-certified dermatologist in a doctor's office—rather than an aesthetician at a medspa—for your safety and to ensure optimal outcomes. Depending on the type of service, cosmetic dermatology treatments can be significantly damaging to the skin and dangerous when performed under the care of an unqualified practitioner. The most commonly performed services our cosmetic dermatologists provide include:
Laser therapy for acne scar reversal, wrinkle smoothing or addressing texture irregularities
Body sculpting for unwanted fat removal
Facial injectables for correcting volume loss or smoothing wrinkles
Photofacials for non-invasive skin correcting.
Your cosmetic dermatologist may recommend a series of different treatments to help achieve your skin goals. Importantly, your unique skin type, concerns and requirements for downtime and recovery are always considerations when developing your personalized cosmetic treatment recommendations. 
Schedule a consultation to achieve the healthiest skin of your life
Contact Us
Education and Training of Cosmetic Dermatologists
Dermatology Associates of Plymouth Meeting is a leader in cosmetic dermatology and clinical aesthetics. Like all physicians, cosmetic dermatologists hold a bachelor's degree at minimum and have completed four years of medical school and four years of a dermatology residency. Our cosmetic dermatologists, Dr. Thomas Griffin, Jr. and Dr. Nazanin Saedi, have completed additional training in injectables and using our advanced inventory of lasers and other medical devices for skin enhancement. Dr. Griffin is the department chair of our Laser and Aesthetics Surgery Center and is highly involved in the American Society for Lasers in Surgery and Medicine. Dr. Saedi, co-chair of our Laser and Aesthetics Surgery Center, is fellowship trained in Cosmetic Dermatology and Dermatologic Surgery and is a regular lecturer for the American Society of Dermatologic Surgery, the American Academy of Dermatology and the American Society of Lasers in Surgery and Medicine.
Reasons to See a Cosmetic Dermatologist
Thanks to cosmetic dermatologists, living with skin that makes you unhappy is optional. If you are bothered by acne scars, sun spots, sagging skin, fine lines and wrinkles or unwanted fat that is resistant to exercising and eating healthily, you should see a cosmetic dermatologist. Cosmetic dermatology is a rapidly evolving field of practice that constantly introduces new technologies that help patients achieve the skin of their dreams faster and more effectively. If you have undergone cosmetic dermatology treatments in the past that you felt were not worthwhile, we strongly encourage you to revisit any lingering issues with your cosmetic dermatologist. New therapies and treatments for common aesthetic skin issues have made significant strides in recent years.
What to Expect at Your Cosmetic Dermatology Appointment
Unlike an annual medical dermatology appointment where your skin will be examined for suspicious lesions and any bothersome skin issues will be addressed, your cosmetic dermatology appointment will focus on aesthetic issues that bother you are bothered by. Your cosmetic dermatologist will ask a series of questions about your medical history, skin type and skin goals. Next, the area of skin where you are seeking treatment will be examined and a treatment plan will be suggested. This plan will take into account your budget, timeline and downtime requirements. If you are unhappy with your skin, there has never been a better time to seek cosmetic dermatology treatments.
To schedule your consultation with one of our board-certified cosmetic dermatologists, call our office today at 610.828.0400.