ProFractional™ Laser Treatments: Dramatic Results, Customized Downtime
At Dermatology Associates of Plymouth Meeting, we are proud to have assembled a diverse inventory of cutting-edge laser technologies to address a variety of skin issues. An important part of our suite of skin resurfacing lasers is the ProFractional™ laser from Sciton. This highly tunable laser allows our dermatologists to only resurface a "fraction" of the skin rather than full-field ablative resurfacing. The result is increased patient comfort, shorter healing times and tunable results that can range from subtle to dramatic.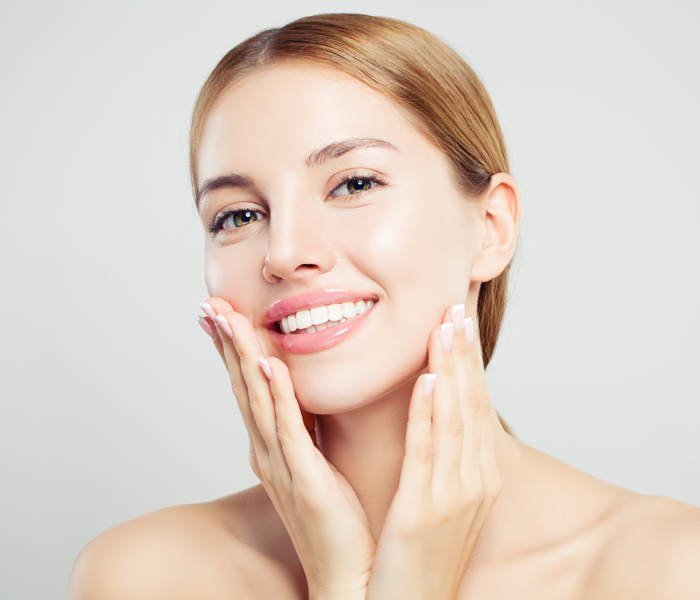 How the ProFractional™ Laser Works
The ProFractional™ is an ablative fractionated laser and works by creating deep microchannels in a select portion of the skin. Surrounding skin is left intact to promote rapid recovery while the microchannels trigger your body's natural wound-healing response which promotes new cell growth. Compared to traditional fractionated CO2 lasers, ProFractional™ technology uses an erbium:YAG wavelength which is extremely efficient and uses very little thermal conduction (heat). Reduced heat means more skin rejuvenation and less surrounding damage to other tissue and pigment making cells. Your skin's response to the laser will result in added firmness and resilience.
How the ProFractional™ Laser Can Improve Your Skin
The ProFractional™ laser can treat most areas of the skin, including the face, neck, chest and hands. It can be used to address scars, signs of aging, sun damage or loose, sagging skin. As a highly tunable laser capable of achieving dramatic results, it is an excellent choice for addressing deep-set wrinkles, noticeable scars or dark spots. It is also used frequently by our dermatologists to treat precancerous skin lesions or for post-surgery scar revisions.
What to Expect During Treatment
ProFractional™ laser treatments are usually well-tolerated. Before treatment, a topical numbing cream will be applied for 45 minutes. After this, your skin will be cleaned and your eyes will be protected with safety shields. As the laser is applied, a rapid succession of snapping sounds will be heard. Your dermatologist will move the laser's handpiece around the entire treatment area until it has been covered, which normally takes around 30 minutes.
What to Expect After Treatment
Prior to receiving a ProFractional™ laser treatment, you will discuss your skin goals, budget and timeline with your dermatologist. Your treatment will be tailored to suit your unique needs and allowable amount of downtime. With most ProFractional™ laser treatments, your skin will be mildly red immediately after treatment and you will experience a sensation similar to that of a sunburn. However, depending on the treatment goals and settings, there may be some bleeding and swelling after the procedure. These expectations will be clearly outlined for you during the consultation. You will be given instructions on how to keep your skin moist and comfortable in the days after treatment.
The amount of downtime required after treatment will depend on the depth of your treatment. Many patients are able to go back to work and apply makeup within two to three days after treatment. As the treated area of skin heals, you may feel a general tightening effect. These results will continue to develop for four to six months after treatment.
Combining Laser Treatments for Ideal Results
ProFractional™ laser treatments work well by themselves or in combination with other skin resurfacing treatments. For example, results can be enhanced by starting with a full-field MicroLaserPeel™ to reduce superficial skin irregularities followed by a ProFractional™ treatment to stimulate collagen remodeling through a deeper level of ablation. BroadBand Light™ treatments also pair well with ProFractional™ treatments to remove pigmented lesions. Your cosmetic team at Dermatology Associates of Plymouth Meeting will make personalized recommendations for combination treatments that are best suited for your unique skin type and goals.
Schedule your appointment at Dermatology Associates of Plymouth Meeting for more information on the benefits of ProFractional™ laser treatments. Together, we can develop a customized plan to help you achieve healthier, smoother and tighter skin.