What Is The Difference Between Botox & Dermal Fillers?
<![CDATA[The cosmetic industry offers a variety of options to help reduce signs of aging and one of the most common signs of aging that people are working to combat are wrinkles. With so many options to consider, from topicals to face lifts, it can be hard to know what is best for you. Two of the most common and effective procedures for treating wrinkles are Botox and dermal fillers. The problem? Hardly anyone knows what the difference is between these two procedures. Let us set the record straight on these two safe, common, and effective procedures so you can determine what is best for you.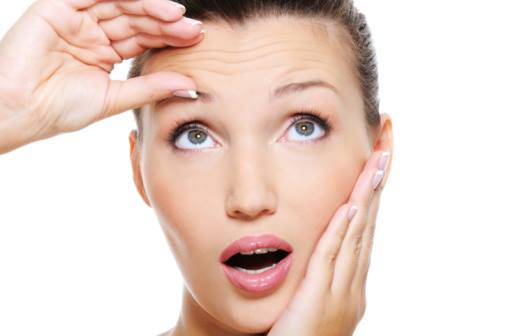 Botox Botox is the common name for botulinum toxin and it is used to both treat and prevent facial wrinkles. Botox works on a muscular level by blocking signals from the nerves to reduce muscle movement which causes the face to relax and soften. In doing so, wrinkles begin to disappear. Botox is most commonly used to treat areas around frown lines and above the eyebrows because these are wrinkles that form from facial expressions. By limiting muscle movements, Botox can help treat the wrinkles that are most noticeable when you are being expressive. Results are visible within 10-14 days and typically last for 3-6 months. Dermal Filler Like Botox, dermal fillers, sometimes referred to as facial fillers, are used to treat and prevent facial wrinkles. Our faces naturally have fat pads that serve to support and shape our face. In the ageing process, these fat pads are lost and the skin sags and becomes wrinkled. Facial fillers work to replace this fat loss. In doing so, they reduce and soften wrinkles by lifting and tightening the sagging skin. As an added benefit, they also stimulate collagen production. Unlike wrinkles that are created upon muscle movement, called dynamic wrinkles, dermal fillers are aimed at reducing and softening static wrinkles which are present when the face is at rest. Depending on the placement and type of filler which is chosen by your physician, fillers can last 6-9 months or more.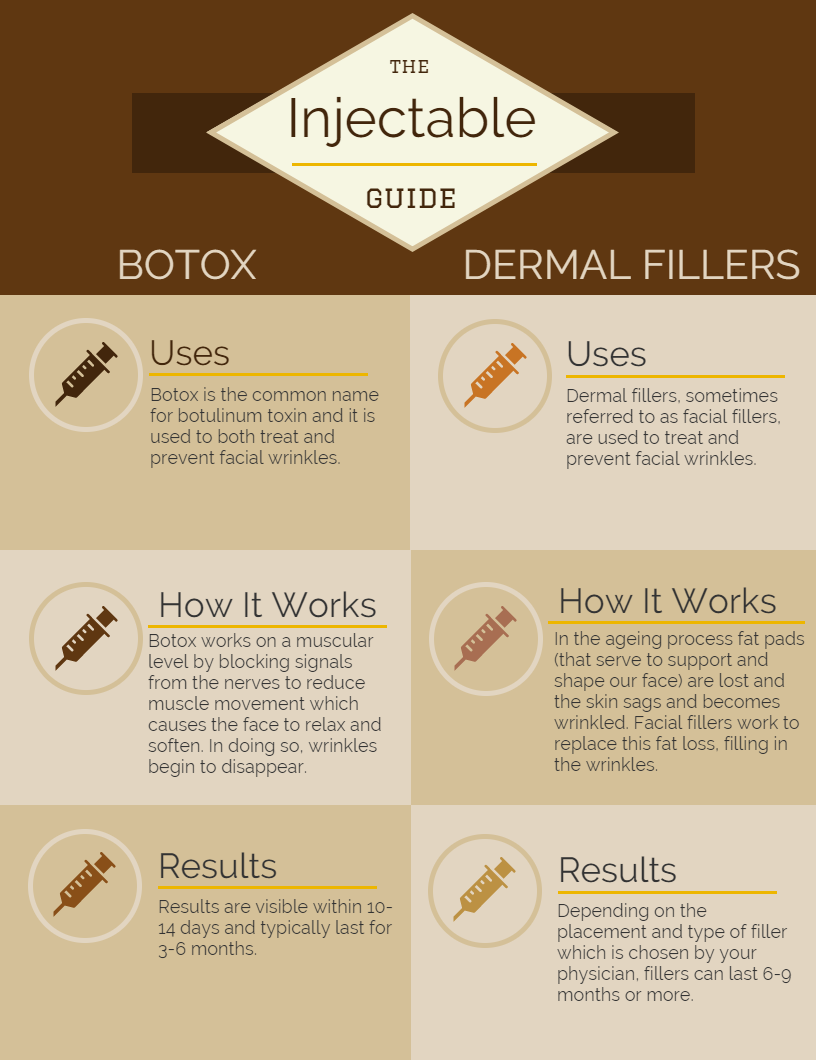 Which should you choose? The treatment option is dependent upon the kind of wrinkles you are looking to treat. If your wrinkles appear most noticeable when your face is making an expression, then Botox is probably your best bet. If your wrinkles are visible even when your face is at rest, then getting a dermal filler is probably best for you. It is also possible to combine treatments and seek both options to get optimal results. The treatment options are designed to target specific kinds of wrinkles so if you have deep and fine wrinkles, you can certainly get both treatments. To learn more about Botox and dermal fillers, or to schedule your consultation at Dermatology Associates of Plymouth Meeting, P.C serving the Philadelphia metro area, including Gladwyne, Bryn Mawr, Ardmore, and East Norriton, please fill out the form on this page or call 610.947.4322.