What Does the CoolSculpting® Procedure Look Like?
If you are considering contouring your body and freezing away stubborn fat through CoolSculpting®, it is helpful to understand what you can expect at your appointment, as well as before, during and after your CoolSculpting® procedure. CoolSculpting® is a non-invasive and FDA-cleared treatment that utilizes cryoliposis, the process of freezing fat, to kill unwanted fat cells. Your body then naturally eliminates the dead fat cells, resulting in up to 25% fat reduction in the treated area per treatment cycle. Depending on your individual treatment plan, you may treat one site at a time or multiple sites in one visit.
CoolSculpting® can be used to freeze fat on nine different
areas of the body including:
Flanks, sometimes referred to as love handles or muffin top
Abdomen
Inner and outer thighs
Chin
Bra fat
Back fat
Fat underneath the buttocks
Upper arms
Submandibular area, below the jawline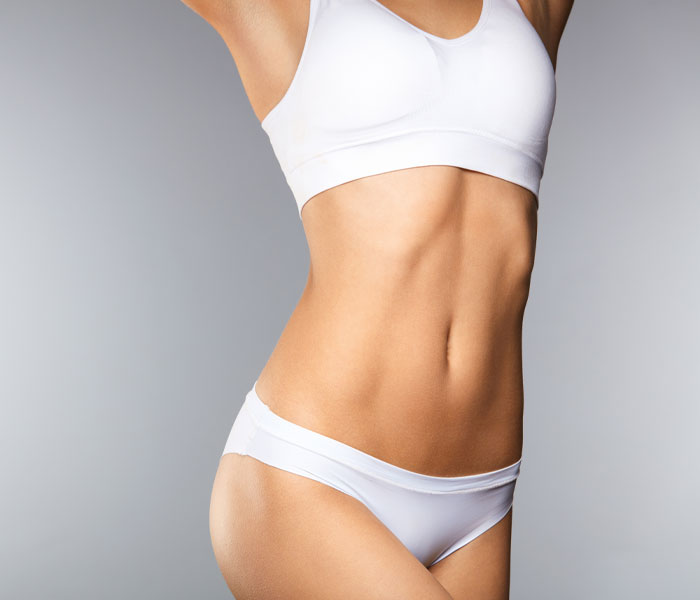 CoolSculpting® is a proven, safe, and effective procedure for fat reduction. Contact us today to schedule your consultation.
Before Your CoolSculpting® Procedure Begins
Before your CoolSculpting® appointment, your cosmetic team at Dermatology Associates of Plymouth Meeting will work with you to determine personal goals and develop an individualized fat-freezing plan based on your unique body contouring goals. Because CoolSculpting® is non-invasive, there is little preparation required ahead of your appointment. However, it is helpful to wear loose, comfortable clothing for your treatment.
Your appointment will begin with a member of your cosmetic team taking a few measurements to allow for pre-procedure and post-procedure comparisons. They will then mark the treatment area or areas to indicate the proper placement of the CoolSculpting® applicator. In some cases, you will also receive disposable clothing to protect your clothing from potential residue from the gel pad.
During the CoolSculpting® Procedure
Your CoolSculpting® treatment will start with cleansing the treatment area and applying a clear gel pad to your treatment area or areas. This gel pad acts as a barrier between the cooling panel and your skin. Once the gel pad is applied to your treatment area, the CoolSculpting® applicator is applied and you should begin to feel a slight tugging and cooling sensation within the first five to ten seconds as the applicator sucks your skin and fat between the cooling plates.
During the treatment, you may experience pulling, tugging, mild pinching, a cold sensation, tingling or aching, but this subsides after the treatment area is numbed by the cold, typically within a few minutes. The treatment time varies depending on the area or areas being treated, with most treatments being completed in as little as 35 minutes. During the treatment, you are welcome to sleep, watch TV, read, answer emails or just relax.
Once your treatment time is over, your cosmetic team member will vigorously massage the treatment area to increase blood flow, break up treated fat cells and enhance fat reduction.
After Your CoolSculpting® Procedure
Because it is a noninvasive procedure, most patients experience little to no downtime after CoolSculpting® and can return to normal activities, including exercise, immediately after their treatment. Typical side effects from the procedure include temporary redness, skin sensitivity, swelling, tingling or bruising to the treated area.
As your body naturally eliminates the dead fat cells, you will begin to see results in as little as four weeks. Your body will continue to shed unwanted fat cells for several months, and you will see your final results in six months.
During a follow-up appointment, you and your cosmetic team will discuss your results and progress following the procedure. Patients can see between a 20-25% reduction of fat in treated areas with each treatment, and depending on your individualized body contouring plan, you may have more than one CoolSculpting® treatment to achieve your goal results.