Can Antioxidants Reduce Skin Cancer Risks?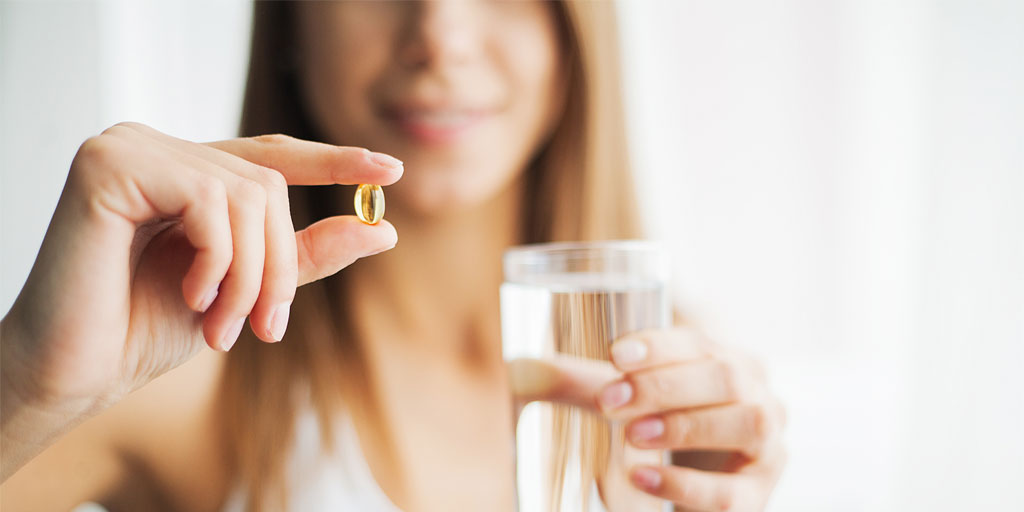 As your body's largest organ, it is important to protect your skin in order to minimize sun damage and reduce skin cancer risks. Avoiding excessive sun exposure, wearing protective clothing and properly using sunblock or sunscreen remain paramount to skin cancer prevention. However, there is ongoing research examining how antioxidants, such as vitamins A and B, can also work to reduce skin cancer risks or reverse UV damage.
As director of medical dermatology at Dermatology Associates of Plymouth Meeting, Dr. Jonathan Wolfe remains up to date on the latest research and best practices for skin care, cancer prevention and risk reduction. "Interest in the power of antioxidants to help prevent cancers has been growing for decades now, and there has clearly been interest in harnessing these compounds to help prevent or even reverse UV-induced skin damage," writes Dr. Wolfe. Research has shown potential benefits of orally-ingested antioxidants to reduce skin cancer risk, and continued studies show promise for this preventive care strategy.
Antioxidants and Your Skin
The benefits of antioxidants have been discussed for years as they inhibit unstable molecules known as "free radicals" which can cause damage to cells and lead to the aging process. Your body naturally produces two types of antioxidants—enzymatic antioxidants, which break down and remove free radicals, and non-enzymatic antioxidants, which interrupt free radicals' reactions. While these are natural support systems within your body, research shows that orally ingested antioxidant supplements can work to bolster the body's natural defense systems. In regard to skin cancer risk reduction, both vitamins A and B have shown potential protective effects.
Vitamin A
Vitamin A is the term used to describe a group of retinoids or compounds that work in regulation of cell growth, immune function and activation of tumor suppressor genes. Vitamin A works to maintain the heart, lungs, kidneys and other organs. A recently published study showed that higher total vitamin A intake is associated with a reduction of squamous cell carcinoma (SCC), the second-most common form of skin cancer, and a similar effect against melanoma.
Vitamin B
Vitamin B is another important component in cell health as it helps to maintain energy production. There are different subgroups of vitamin B, including B-12 (good for the nervous system and red blood cell formation), B-6 (converts food into energy and fights infection), B-1 (neurological benefits), B-2 (good for eyesight), B-3 (aids in proper digestion) and B-9 (fosters growth of red blood cells). Intake of vitamin B-3, also known as niacin, has been studied specifically. In a trial looking at the potential protective effect of vitamin B, those who took 500mg of nicotinamide showed a lower rate of new nonmelanoma skin cancers and reductions in squamous cell carcinoma and basal cell carcinoma. 
Schedule a consultation to achieve the healthiest skin of your life
Contact Us
Talking to Your Dermatologist
If you are interested in increasing your antioxidant intake to improve skin health or reduce your risk of skin cancer, it is important to talk with your dermatologist. While there are studies that discuss the positive impact of antioxidants, there are other studies that have shown antioxidant supplements may be associated with slightly elevated risk for squamous cell carcinoma and basal cell carcinoma.
Talking to your dermatologist allows you to not only learn more about antioxidants and your skin's needs, but also enables your dermatologist to consider your specific risk factors. Supplements might benefit some patients, while other treatment options better suit others. Your dermatologist can also recommend the best steps for UV protection to fit your needs. At Dermatology Associates of Plymouth Meeting, we are dedicated to coordinating care that fits your lifestyle, and that includes having important conversations about care regimens, supplements and daily activities.
Schedule your appointment today at Dermatology Associates of Plymouth Meeting to learn more about how to reduce your risks of developing skin cancer.