Our Favorite Laser Treatments for Summer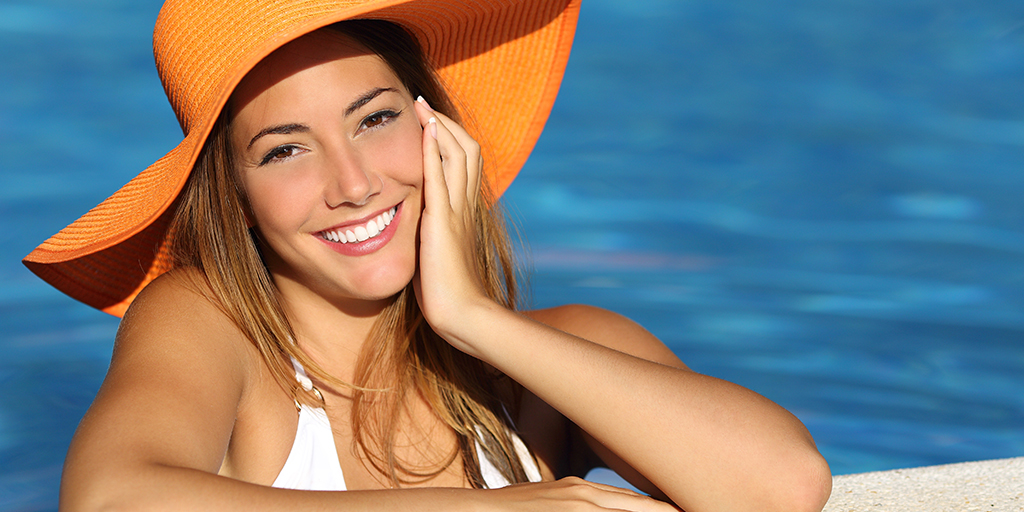 Given that summertime typically means more time spent outdoors without makeup on, many patients prioritize skincare for these months to develop and maintain a gorgeous glow that only requires sunscreen over it. Rather than investing in waterproof makeup, invest in the health of your skin. At Dermatology Associates of Plymouth Meeting, we can help you achieve the smooth, clear and radiant skin that you have always wanted to show off during the warm summer months.
Deciding on Your Ideal Laser Treatments
At your appointment, your cosmetic team will ask you a series of questions about how you typically protect your skin from sunlight in order to develop your personalized plan for summertime laser treatments. People who avoid sun exposure or are diligent in protecting themselves against UV rays are able to benefit from any type of skin resurfacing laser. People who do not regularly wear sunblock, sunscreen or protective clothing can still benefit from certain skin resurfacing treatments, but they should avoid the types of lasers that are designed to target melanin (natural pigments in the skin).
For example, someone seeking a skin-improving summertime treatment despite being sun-exposed would be an excellent candidate for Radiofrequency (RF) Microneedling treatments which work to resurface the skin by stimulating collagen production. These treatments provide immediate results that improve over time and can help to reduce or eliminate acne scars, age spots, stretch marks or wrinkles. Vivace treatments are perfect for summer because the top level of skin remains intact while energy is delivered to the deeper layers of skin. This results in less downtime and allows patients to return to normal summer activities faster—as long as sunscreen is worn.
Tips for Summertime Laser Treatments
Wearing sunscreen during the summer months is extremely important since most people enjoy more time in the sun during this season. After a skin resurfacing treatment, it is even more important to wear a physical sunblock as the skin is temporarily more prone to developing a sunburn. Your cosmetic team will suggest a sunblock based on your skin type that will include ingredients like zinc oxide and titanium dioxide. These types of physical sunblock will sit on top of the skin and reflect the sun's rays. Diligently wearing a physical sunblock will maintain the results of your skin resurfacing treatment and allow your skin to heal properly.
Other Treatments to Enhance Your Summer Glow
Besides traditional laser treatments, Dermatology Associates of Plymouth Meeting offers a myriad of other treatments to help patients look and feel their best. For patients looking for dramatic results, MicroLaserPeel® treatments can help reduce mild wrinkles, scarring, sun damage and other signs of aging. These treatments work by using laser technology to remove the uppermost layer of skin, revealing fresh, healthy cells underneath. For patients looking for a gentler skin-smoothing treatment, HydraFacial MD® is a non-invasive treatment option that combines four skin rejuvenating techniques in one session: cleansing, exfoliating, extracting impurities and hydrating the skin.
Other popular glow-enhancing treatments for summer are chemical peels. A superficial chemical peel helps exfoliate the skin and remove dead skin cells. Chemical peels can also help shrink pore size and help the skin to appear tighter and more luminous. Our cosmetic team will suggest the best type of peel for your specific skin concerns and can even suggest non-invasive peels that are comfortable and will not cause your skin to shed in layers. A series of three to six chemical peels can enhance the skin's color and clarity, tighten and improve texture for smoother skin and help to minimize the appearance of skin imperfections including dark spots, acne scars and fine lines. 
Schedule a consultation to achieve the healthiest skin of your life
Contact Us
Facial injectables like Botox® and Dysport® are ideal treatments during any season for patients wanting to achieve a more rested, youthful appearance. They can instantly smooth lines and soften creases or enhance facial contours, such as lifting brows. Dermal fillers and neuromodulators provide results that are immediately visible yet continue to improve over time, making them an excellent adjunct to other summertime skin treatments.
CoolSculpting® in Summer
CoolSculpting® is a non-surgical fat-freezing technology that is scientifically proven and FDA-cleared to treat visible fat bulges under the chin and jawline, along the abdomen and flank, as well as fat pockets in the back, underneath the buttocks and in the upper arm. If you have been preparing for summertime by exercising and eating healthily, yet still struggle to lose bothersome pockets of fat, you may benefit from CoolSculpting®. It has helped many of our patients achieve the body contours they desire for summertime.
Schedule your appointment at Dermatology Associates of Plymouth Meeting to learn more about skin resurfacing treatments that are ideal for achieving your most beautiful summertime skin. We are eager to help you achieve a luminous glow and healthier, younger looking skin.