Benefits of CO2 Laser Skin Resurfacing with CoolPeel™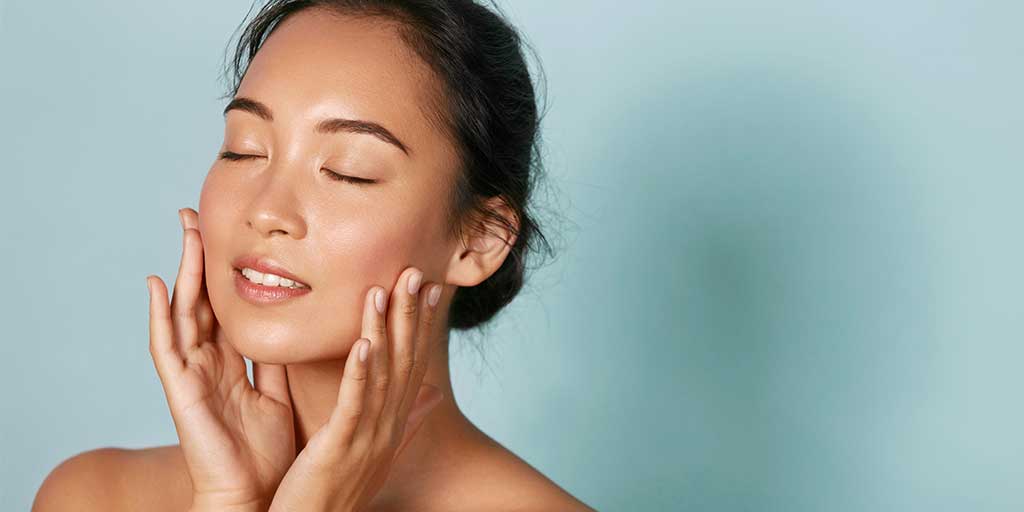 Skin resurfacing with CO2 lasers has been a longtime gold standard treatment for reversing fine lines, wrinkles and other signs of aging. Men and women looking to improve their skin's texture and tone and develop a youthful glow have been able to reap the benefits of CO2 laser skin resurfacing treatments for many years, but those benefits have not come without risks. CO2 lasers are ablative lasers, meaning they remove the outside layers of skin. Scarring, swelling, bacterial infections, hyperpigmentation and acne flares are all among potential side effects that can occur after CO2 laser treatments.
To reduce the chance of these uncomfortable side effects, we are pleased to offer CoolPeel to our patients—a treatment that makes the benefits of CO2 laser resurfacing more accessible. CoolPeel treatments are conducted with a special form of CO2 laser, offering similar results to standard CO2 laser treatments but without the same amount of downtime and level of risk. If you are interested in reducing the appearance of fine lines, sun damage and pores as well as improving skin texture with virtually no downtime, CoolPeel could be the ideal treatment for you.
Predictable Skin Renewal with Minimal Downtime
CoolPeel treatments are unique in that treatments are fast (often under ten minutes) and offer predictable outcomes with minimal downtime. The ablative nature of the CoolPeel's CO2 fractionated laser triggers your body's wound healing response which sends new collagen growth to the skin's surface. While a typical CO2 laser treatment results in heat damage to surrounding tissues, CoolPeel gets its name because it does not deliver thermal damage. Rather, it delivers laser energy in short pulses that keep you comfortable while still delivering impressive skin resurfacing results.
Reveal Younger, Healthier Looking Skin
CoolPeel provides an immediate aesthetic effect with minimal downtime that can be adjusted based on your lifestyle needs. It can reduce fine lines, reverse sun damage and shrink the size of pores while improving skin texture. It targets only the most superficial layer of skin tissues to remove damaged skin, thereby revealing healthier, younger-looking skin. The best candidates for CoolPeel are those looking to reduce fine lines, sun damage and mild texture irregularities in the skin.
For patients looking to reduce deeper wrinkles or severe texture issues caused by scars or other signs of aging, CO2 laser treatments are still an excellent choice to deliver dramatic results. The benefits of CO2 laser treatments are impressive, long-lasting results that can be achieved in only one to three treatments. When administered by highly trained laser experts like the board-certified dermatologists at Dermatology Associates of Plymouth Meeting, CO2 laser resurfacing can be a life-changing experience that is well-worth the downtime and potential discomfort.
Leverage the Power of CO2
Whether you would prefer the benefits of CO2 laser resurfacing via CoolPeel treatments or traditional CO2 laser resurfacing treatments, the power of CO2 can be leveraged for anyone. CoolPeel is an innovative way to enjoy similar benefits of CO2 laser resurfacing treatments without the downtime and risks. Traditional CO2 laser resurfacing treatments are still ideal for patients seeking dramatic results in as few treatments as possible. As a patient of Dermatology Associates of Plymouth Meeting, you will have an entire cosmetic team at your service making individualized treatment recommendations based on your unique skin profile and aesthetic goals.
Combining CoolPeel with Other Treatments for Enhanced Results
If you are interested in CoolPeel treatments but want to pack a more powerful punch, your dermatologist may recommend combining CoolPeel with other skin-improving technologies to achieve impressive results while maintaining low downtime. For example, we often combine CoolPeel and RF microneedling in the same treatment session to achieve a superficial and deep skin injury. This combination approach to triggering collagen regrowth is much more powerful in tightening the skin and improving texture than what CoolPeel can accomplish alone. These combination treatments can be done on the same day with minimal discomfort and similar downtime (redness for one to two days). 
Schedule a consultation to achieve the healthiest skin of your life
Contact Us
For patients who have sunspots, lentigines and facial redness, CoolPeel can be combined with BroadBand Light™ (BBL) treatments. The BBL targets the redness and brown spots while the CoolPeel targets fine lines wrinkles from the aging process. In keeping with our unwavering commitment to the highest standards of patient safety, these combination procedures are only conducted by board-certified dermatologists of Dermatology Associates of Plymouth Meeting.
Enjoy the Benefits of CO2 Laser Resurfacing
There has never been a better time to take advantage of the benefits of CO2 laser resurfacing. If you've always been interested in CO2 laser resurfacing but were wary of its potential side effects, we encourage you to try CoolPeel. You will be pleasantly surprised to see impressive results with virtually no downtime.