Are Laser Treatments Good for Acne?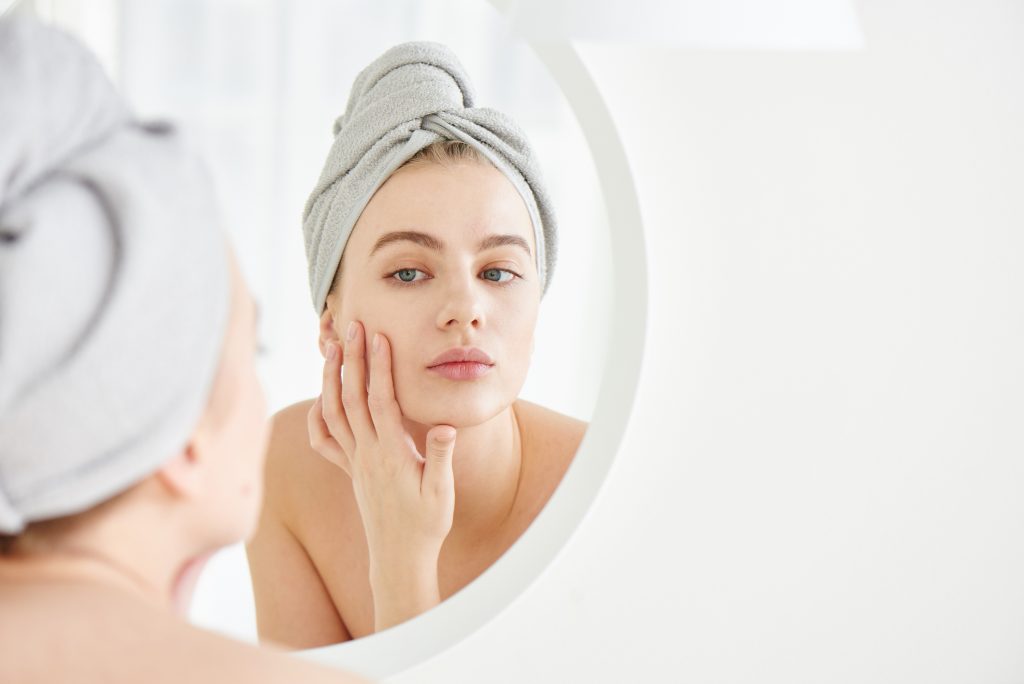 Acne can take a real toll on your life, causing discomfort and diminishing your self-esteem. Laser and light therapies (phototherapy) offer a promising acne treatment method for many skin types. At Dermatology Associates of Plymouth Meeting, our board-certified dermatologists provide multiple acne laser treatments to help clear patients' skin and improve their lives.
What Is Acne Laser Treatment?
When properly tuned and targeted, energy from light can stimulate the skin and other parts of the body for a therapeutic effect. Light can be used to treat various skin conditions, such as psoriasis, eczema, discoloration, acne and more. Light therapies and laser treatments can reduce inflammation, speed up cell turnover and eliminate unwanted vessels.
Laser and light treatments can target the sebaceous glands, making them less active and reducing acne breakouts.
Different Types of Laser and Light Therapies for Acne
Different wavelengths of light and different methods for delivering light to the skin result in different outcomes. The best light treatments for acne include visible (blue and red) light devices and photodynamic therapy.
Visible Light Therapy for Acne (Broadband Light (BBL) Treatment)
Light on the visible spectrum, such as blue and red light, can treat acne in a number of ways. Red light (with the 560 nm filter) gets absorbed by the outermost layer of skin (the epidermis), stimulating collagen production and reducing inflammation. Heating up the skin this way reduces bacteria, shrinks pores, and makes scars less prominent. Blue light (with the 420 nm filter) targets and destroys bacteria in the skin.
AviClear™
By far the most effective laser treatment for acne, AviClear is the only laser in the world specifically designed to target and treat acne, providing lasting improvement without constant maintenance. This option is highly safe and comfortable and works with all skin types and colors. The supplementary AviCool® system counteracts the device's heating, making it a painless experience.
Light Therapy Combined With Other Acne Treatments
Laser and light treatments for acne are often best combined with other acne treatments, such as HydraFacial MD®, a non-invasive treatment that cleans, exfoliates, hydrates and extracts impurities from the skin. When combined with BBL, this treatment delivers even clearer skin.
Dermatology Associates at Plymouth Meeting offers the #1 acne laser treatment AviClear™. This 1726 nm laser targets and suppresses the sebaceous gland to treat acne. We also offer Forever Clear BroadBand Light™ BBL (red and blue broadband light therapy), HydraFacial MD®, chemical peels and more.
What You Should Know About Acne Laser Treatment
Without a basic understanding of light therapies, many patients wonder whether laser treatment for acne is good or bad for their skin (or if it works at all). As with any treatment, acne laser treatment can produce side effects, such as redness, inflammation, soreness, rash and hives. Every patient is different, and some skin types respond better to laser treatments than others. While results are never guaranteed, certain actions will increase the likelihood of positive outcomes.
At Dermatology Associates at Plymouth Meeting, we recommend the following for the best results:
Using another acne treatment in conjunction with laser treatments as advised by your dermatologist
Receiving a series of treatments over time
Following all dermatologist instructions carefully
Finding a qualified dermatologist who can create a customized plan for your skin
With the proper procedures, some patients may see 70% or more of their acne clear up after 8-10 sessions of phototherapy.
Laser Acne Treatments Offered at Dermatology Associates of Plymouth Meeting
At Dermatology Associates of Plymouth Meeting, we're committed to helping every patient resolve their skin problems, which is why we offer more than one phototherapy solution for acne. Our offerings include:
This state-of-the-art laser solution is specifically designed to treat mild to severe acne with 1726 nm light and is safe for all skin types.
This is a virtually painless and effective IPL therapy that treats acne, sun damage, rosacea, scarring and more, resulting in smoother, healthier-looking skin.
Aerolase Elite and ClearSilk®
Both of these short-pulse 1064 nm lasers heat the skin, improving redness and inflammation — they're safe for all skin types.
Laser and light treatments often produce the best results in combination — for instance, a regimen of both AviClear and Aerolase (along with other cosmetic dermatology treatments). When used by a dermatologist, laser treatments can be an effective part of an acne treatment plan.
Don't Let Acne Rule Your Life
When it comes to phototherapy for acne, patients of Dermatology Associates of Plymouth Meeting have access to one of the most diverse laser inventories in our area of the country. Our board-certified dermatologists can recommend an array of acne solutions that will be fully personalized to your unique goals, lifestyle and budget requirements.
Rather than being unhappy with your skin, schedule an appointment with us and start achieving the skin of your dreams.