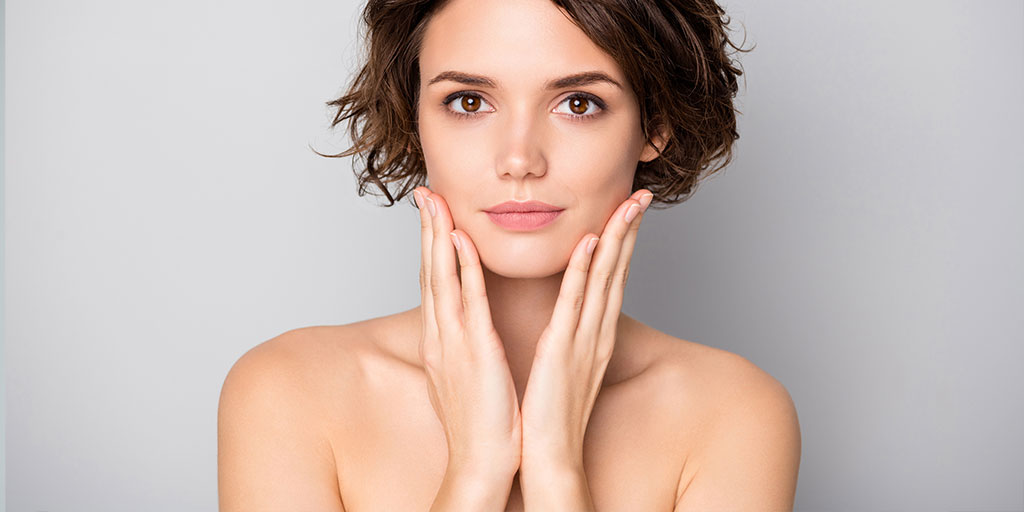 With skin being the body's largest organ, it makes sense that we should all seek to care for it and strive to retain a youthful, glowing appearance. As we become older, however, our skin can naturally begin to lose its elasticity, develop fine lines and show some signs of damage that are indicators of time passing. For individuals seeking to combat these changes and work to reverse mild to moderate signs of aging, microneedling has emerged as a popular treatment as it offers impressive results without the need for invasive surgery or extensive downtime.
Traditional Microneedling vs. RF Microneedling
Traditionally, microneedling has been a procedure that utilizes a special device that creates tiny, microscopic punctures in the skin with dozens of ultrafine needles. This treatment has continued to develop and evolve as technology has advanced. The latest microneedling treatments harness the energy of radiofrequency wavelengths to reduce the appearance of fine lines and wrinkles, smooth skin, combat acne scars and more.
How Traditional Microneedling Works
When microneedling first arose as a treatment, it took place with the use of a specialized device that is rolled over the skin. This device would create tiny, microscopic punctures along the skin known as micro injuries-in order to stimulate the skin's natural healing process. In the face of these micro injuries, the skin naturally responds with some increased production of collagen and elastin, which are naturally occurring enzymes that improve skin's elasticity and overall appearance. These growth factors also work to thicken the skin, reducing the appearance of wrinkles, acne scars, sun damage and stretch marks. The micro injuries delivered by microneedling have also been used to enhance the delivery of topical treatments, such as hyaluronic acid.
How RF Microneedling Works
While traditional microneedling can still be an effective option, the advancement of technology has opened doors to new options for skin care and treatment. Radiofrequency (RF) microneedling adds the power of radiofrequency energy to traditional microneedling treatment in order to further stimulate the body and skin's natural healing response.
In RF microneedling, a handheld device equipped with special "energized" needles creates micro punctures across the skin's surface, enabling the energy emitted by the device to penetrate lower levels of the skin. The addition of RF energy amplifies the skin's production of skin improving proteins and enzymes such as collagen, elastin and hyaluronic acid; leading to faster results and greater impact than traditional microneedling alone. The heating of lower layers of skin also further enhances skin tightening, as it increases lower levels of collagen that then rise to the surface.
What Makes RF Microneedling Superior?
Both traditional and RF microneedling work to improve the skin's appearance and texture by reducing the appearance of fine lines, wrinkles and stretch marks; minimizing acne scars or age spots and tightening and toning skin. As a result of the combined efforts of energized needles and
radiofrequency energy, RF microneedling provides superior smoothing of wrinkles, addresses deeper levels of skin and offers a better, more effective treatment option for acne scars. This treatment is also more customizable as the handheld microneedling platform can be adjusted to specific treatment areas and patient needs.
Schedule a consultation to achieve the healthiest skin of your life
Contact Us
The Next Generation of RF Microneedling
Dermatology Associates of Plymouth Meeting proudly offers RF microneedling through VirtueRF, the next generation of RF microneedling. This device is a new and upgraded model of Vivace microneedling with added features to increase patient comfort and allow dermatologists to deliver more energy into the skin. VirtueRF offers the ability to use multiple handpieces for various applications while offering versatility, enhanced ergonomic safety and treatment delivery features.
VirtueRF also helps to create gorgeous, glowing skin with minimal discomfort and downtime. Following treatment, some warmth and tenderness at the treatment area is common, but this typically resolves in 24 hours. After 24 hours have passed, makeup can be applied and day-to-day activities can be resumed almost immediately. The only recommendation is to avoid strenuous activities during the first 48-72 hours after treatment and to avoid long showers or baths in order to keep skin vessels closed and improve the efficacy of the treatment.
Are you interested in leveraging the power of RF microneedling for the health of your skin? Contact us today to learn more about this innovative technology that can have you looking younger, faster.