Look and Feel Your Best with Platelet Rich Plasma Therapy
Many people have heard of a new, non-surgical therapy that encourages the skin to heal itself and want to know more about how it works. Platelet Rich Plasma (PRP) Therapy is a form of regenerative medicine that encourages your body's natural growth factors to heal tissues, encourage collagen production and stimulate new cell production. PRP Therapy can be used on its own or in combination with other procedures in order to produce more dramatic, heightened results.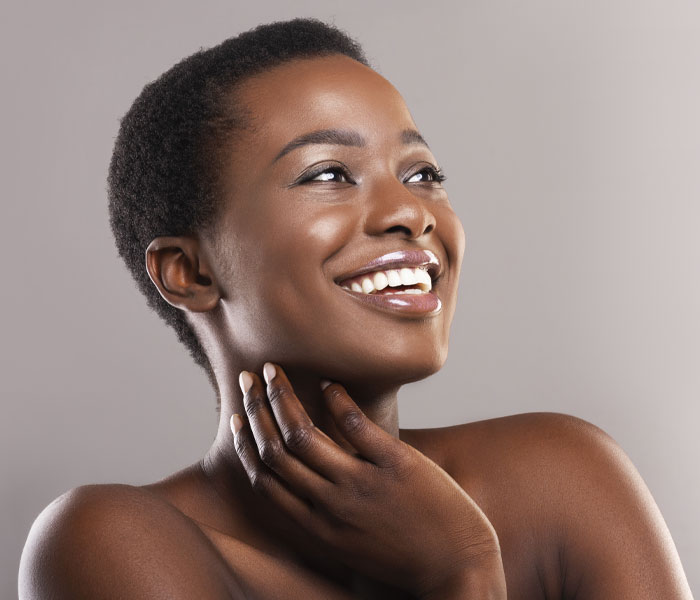 Understanding PRP Therapy
Platelet Rich Plasma Therapy is effective because it is centered on using the patient's own blood platelets to encourage cell regeneration and drive results. The process begins with a blood draw in order to extract the platelet-rich plasma. After the phlebotomist extracts your blood, it will be placed in a centrifuge machine to extract platelets and create a more concentrated plasma. Through centrifugal force, the platelets will separate from your blood and rise to the top of the conical test tube. This platelet-rich plasma is then utilized in treatments and reintroduced into your body through the skin.
Platelets are a naturally occurring part of your blood that encourage tissue growth and blood clotting. For many years, PRP Therapy has been used to treat conditions like tendinitis, arthritis-related pain and joint injuries. Now more than ever, PRP Therapy is being used for skin enhancement and hair restoration.
What to Expect From PRP Therapy
The number of PRP Therapy treatments you need will depend on your unique needs and desired goals. However, most patients begin to see results after their first or second treatments. Your dermatologist may recommend multiple treatments within a six-month time frame, typically with a few weeks in between each treatment. The minimally invasive procedure takes one to two hours, including the blood draw and platelet extraction, and most patients return to their jobs or usual activities immediately following the procedure. There may be slight discomfort at the injection sites, and you should not wash the area for 48 hours following treatment. To reduce the pain of the injection, your doctor may apply a topical anesthetic to numb the area.
Platelet Rich Plasma Therapy was first recognized for its effectiveness in reducing pain from sports injuries or other joint issues, however, it has also been effective in treating cosmetic issues such as hair loss or collagen production. PRP Therapy is useful in treating:
Stretch marks
Hyperpigmentation and rosacea
Enlarged pores
Skin texture issues
Hair loss
Because of its wide-ranging healing abilities, PRP Therapy is often used in conjunction with other cosmetic procedures to enhance results. As the platelets jump-start your skin's natural healing process, PRP therapy encourages new cell production and helps to accelerate results in many procedures including:
Radio Frequency Microneedling
This is one of the newest innovations in minimally invasive skin tightening and contouring of the face, neck and body. Through ultrafine needles and radiofrequency (heat) energy, this treatment reaches deeper levels of the skin and encourages collagen production over the next several months. PRP Therapy is often used in conjunction with microneedling to further encourage collagen production and enhance faster-appearing results.
CoolPeel is an innovative treatment that uses CO2 lasers to treat wrinkles, age spots, acne scars and other skin blemishes. This type of laser skin resurfacing is an effective treatment that helps tighten the skin and balance tone, all with minimal downtime, risk or discomfort. When used in conjunction with PRP Therapy, patients can experience faster healing and heightened results.
HALO Pro is another skin resurfacing procedure that offers deep dermal rejuvenation without a long recovery time. It is a highly customizable treatment that can be expertly tuned to meet each patient's individual needs. As HALO Pro reduces fine lines, aids in pigmentation issues, revises scars and minimizes the size of pores, PRP Therapy can also be utilized to reduce recovery time and jumpstart new tissue production.
Full-field skin resurfacing treatments are used to attain results on the entire surface of a treated area of the skin and are typically more aggressive forms of treatment with slightly increased downtimes. Patients can see dramatic results from full-field resurfacing, even on deeper etched lines, actinic damage and other signs of aging. PRP Therapy not only boosts the results of full-field resurfacing, it also reduces downtime, rejuvenates the skin's appearance and improves skin elasticity.
To discuss the benefits of utilizing your body's natural healing properties through Platelet Rich Therapy, contact Dermatology Associates of Plymouth Meeting, P.C. for a customized plan today.