What Is Unique About The Consultation Process at Dermatology Associates of Plymouth Meeting?
Here at Dermatology Associates of Plymouth Meeting, patient care is our number one priority. We offer the best treatment options available to suit your individual needs. We take the time to understand your circumstances during the initial consultation so we can help you achieve your short and long-term goals.
With the latest technology available we're able to give our patients the most up-to-date treatments possible. Our practice utilizes the VISIA Camera System by Canfield throughout the consultation process. The incredibly accurate camera system allows us to accurately assess both pre-existing conditions and potential problem areas down the road.
VISIA Camera System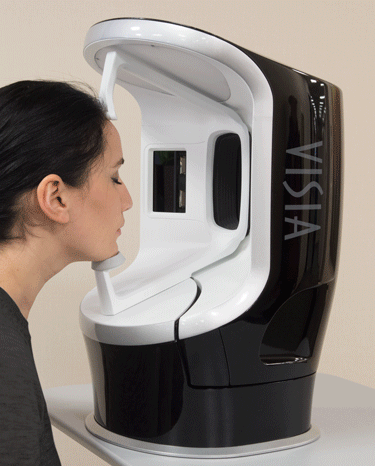 The VISIA Camera System is revolutionizing the consultation process in ways we've never thought possible. It's fast. It's simple and it's extremely accurate.
Within minutes, the VISIA Camera is able to capture high-definition photos of your left, right, and frontal facial features. The VISIA then uses the World's largest skin database to rate your skin based on 8 unique properties.
One of our experienced doctors will analyze the VISIA results and formulate a customized treatment plan. One or more treatment options may be suggested based on your individual needs. Your high-def photos can be stored in a secure database for comparison throughout the treatment process.
Schedule a consultation to achieve the healthiest skin of your life
Contact Us
Our Mission
We believe communication is key to overall patient satisfaction. That's why we get to know each and every patient that walks through our door. We understand that there is no cookie-cutter treatment for every patient.
Every patient we see has their own set of unique desires and goals when it comes to cosmetic concerns. We look forward to helping you achieve yours.
To learn more about the VISIA Camera System, or to schedule your consultation at Dermatology Associates of Plymouth Meeting, serving the Philadelphia metro area, including The Main Line, Chestnut Hill, Blue Bell, Gwynedd, and Flourtown, please fill out the form on this page or call 610.828.0400.