How can I safely get rid of sunspots and sun damage?
<![CDATA[Over the years, repeated exposure to the sun can cause multiple types of skin conditions and discolorations, including fine lines, wrinkles, and sunspots. While it is important to get these spots checked out regularly to ensure they are not dangerous, there are many options for treating non-cancerous spots. Some of the most popular treatments for sun damage and sunspots include IPL/BBL Photo Rejuvenation, Cutera Excel V and the Sciton Halo or Contour TRL micro laser peel. IPL treatments are directed to the epidermal and dermal levels of the skin, which provide the most beneficial and dramatic results. The procedure requires little to no downtime, and when combined with proper sun protection, the results are long-lasting. The Sciton Contour TRL Laser is a laser resurfacing technology that provides treatment for sun damage, wrinkles, aging, and scars. The laser is specifically designed for the facial regions, but can be adjusted to deliver a shallow facial peel or a deeper resurfacing, depending on your needs. The Sciton Contour TRL Laser removes the entire surface of the skin to pre-determined depths, leaving the skin renewed and refreshed.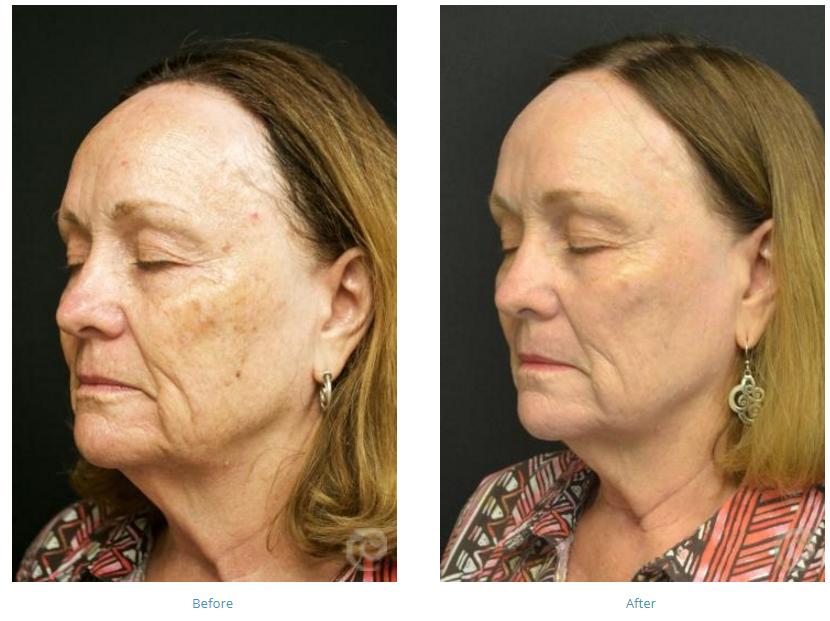 Sciton Halo The Sciton Halo™ Pro Laser is a hybrid fractional laser that treats a variety of skin issues, including:
Wrinkles
Hyperpigmentation
Sun damage
Scars
Rosacea
Redness
The Sciton Halo Pro Laser tightens and tones the skin while simultaneously treating complexion issues. The Sciton Halo Pro Laser creates micro-channels in the skin which trigger collagen growth and production. This increase in collagen promotes a rejuvenated and more youthful appearance. The procedure is much more comfortable than traditional laser resurfacing treatments, with a much faster healing time. To learn more about IPL Photo Rejuvenation, Sciton Contour TRL, and the Sciton Halo, or to schedule your consultation at Dermatology Associates of Plymouth Meeting in Philadelphia, please fill out the form on this page or call 610.828.0400.