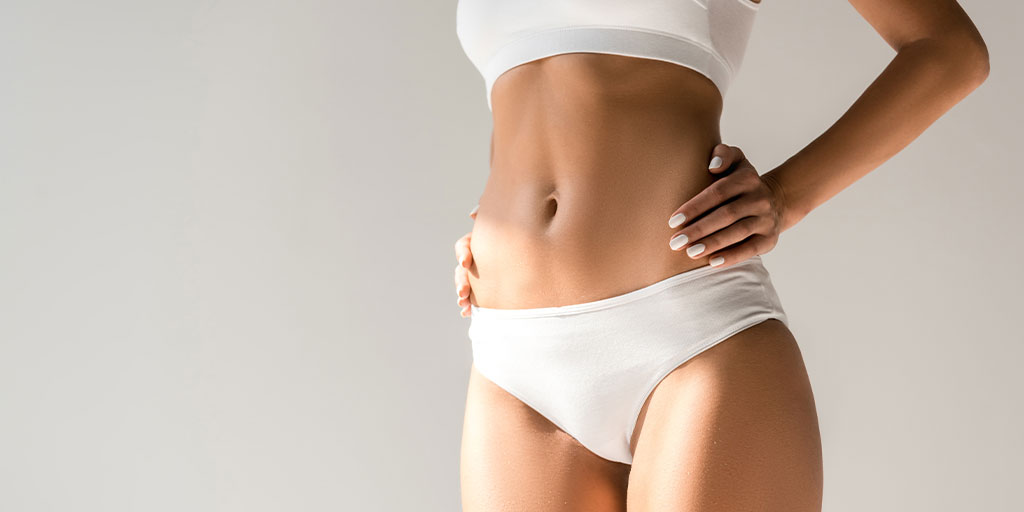 Body contouring, also known as body sculpting, is an excellent treatment option for patients who are unable to lose bothersome pockets of fat after implementing an exercise and healthy eating plan. Dermatology Associates of Plymouth Meeting offers numerous body contouring treatment options for various needs and parts of the body.
Goals of Body Contouring
Body contouring treatments are versatile and can help achieve a variety of goals. Certain types of body sculpting treatments can permanently kill fat cells through a certain type of freezing technology, whereas others use heat to tighten the skin or reduce cellulite. There is also a body sculpting solution for excessive fat underneath the chin that works through an injection. No matter what your body sculpting goals are, there is likely a treatment offered by Dermatology Associates of Plymouth Meeting to help you meet your goals quickly and effectively.
We offer the following body sculpting treatments:
CoolSculpting®
TempSure
Kybella
PHYSIQ
Safety of Body Sculpting Under the Care of a Board-Certified Physician
Even though the body contouring treatments we offer are minimally invasive and offer limited-to-no downtime, they still require a great deal of education, training and experience to be safely conducted. Body sculpting procedures should only be carried out under the care of a licensed, board-certified physician such as our team of experienced dermatologists. At your initial appointment, we will review your medical history to ensure you are a good candidate for body contouring procedures and advise on any risks you may encounter.
Schedule your appointment at Dermatology Associates of Plymouth Meeting to find out more about how body contouring procedures work and how they can help you achieve your goal appearance.