Laser Resurfacing for Better Skin: What You Should Know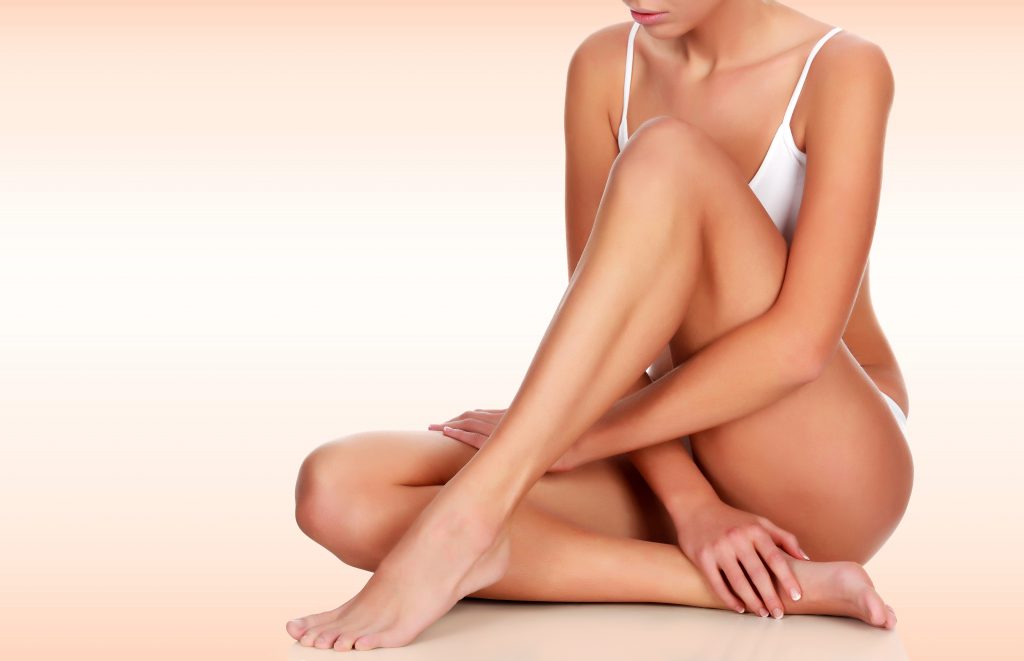 These days, there are all kinds of technologies and treatments available to help you feel more confident in your own skin. At Dermatology Associates of Plymouth Meeting, we're pleased to offer laser resurfacing as one of the many treatments available in our office. Specifically, laser resurfacing is a treatment that can eliminate the appearance of fine lines, wrinkles, sun-damaged skin and even scars—revealing more vibrant and beautiful skin. If you're thinking about having this treatment done, there are some things you should know before you schedule your first session.
Not All Providers Have the Same Qualifications
First, understand that not all providers have received the same training nor have the same level of experience. The lines between pampering, aesthetics and medical treatments have become increasingly blurred. Our dermatologists (Dr. Saedi and Dr. Griffin) here at Dermatology Associates of Plymouth Meeting are all board-certified and members of the American Society for Laser Medicine & Surgery, so you can rest assured that you're in good hands.
Different Resurfacing Lasers May Be Used
With laser resurfacing, there are a number of lasers that may be used to carry out your treatment. These fall into six basic categories, which include:
Ablative – These are lasers that remove the top layer of skin.
Nonablative – These are lasers that treat underlying skin tissue, rather than removing the top layer of skin.
CO2 – These are used to eliminate the appearance of scars, wrinkles and other imperfections.
Erbium – These lasers are used to promote the rebuilding of collagen in the skin.
Fractionated – These use thousands of small beams to treat small areas of the skin.
Light Therapies (IPL) – These use Intense pulsed light to treat sun damage, hyperpigmentation and similar conditions.
Focus on Results, Not Brand Names
Ultimately, the exact brand or model of laser used will matter less than the skill and technique of the provider carrying out the treatment. With this in mind, it's better to focus on choosing an experienced provider with a proven track record than to be fixated on choosing a "brand name" resurfacing treatment.
Rely on Your Team's Expertise to Choose the Right Laser
With many laser types to choose from, your dermatologist will know which options are best for you based on your skin care goals, skin health and other factors. Trust our team to help you make the right decision to achieve the best possible results.
Know Your Desired Results (And Be Prepared With Questions)
Speaking of results, take time to carefully consider exactly what you hope to achieve with laser resurfacing. Do you want to eliminate the appearance of fine lines, wrinkles, laugh lines and crow's feet? Are there specific blemishes or scars that you would like to have treated? Take the time to articulate exactly what your goals are to our team—and be prepared with a list of questions at your consultation appointment. We'd be happy to answer them and quell any of your concerns.
Understand How to Maintain Your Results
The results of laser skin resurfacing can last for years after treatment, but you'll get the most out of your treatment if you take care to maintain your results. The best ways to do this are to avoid prolonged exposure to the sun (and to wear sunscreen when you go out) while keeping your skin properly hydrated year-round.
Review Medications and Medical Conditions With Your Team
Some medications and conditions can affect how your skin reacts to laser treatment, so be sure to bring a list of your current medications to your consultation appointment and discuss any existing medical conditions with our team.
Prepare For Multiple Treatments
While one laser resurfacing treatment can yield noticeable results, many patients enjoy the best results with multiple treatments spread out over a period of time. Our team can make a personalized recommendation and treatment plan to suit your needs and goals.
Understand Laser Resurfacing Requirements
While not everybody is a viable candidate for laser resurfacing, many people mistakenly assume that having darker skin or more skin pigmentation means you cannot have this treatment done. In reality, there are many factors that go into determining whether somebody is a candidate for laser resurfacing for better skin, which is why we always recommend an in-office consultation.
Schedule your consultation with our team at Dermatology Associates of Plymouth Meeting to learn more about this treatment and determine whether it's right for you.