Acne Treatments for Teens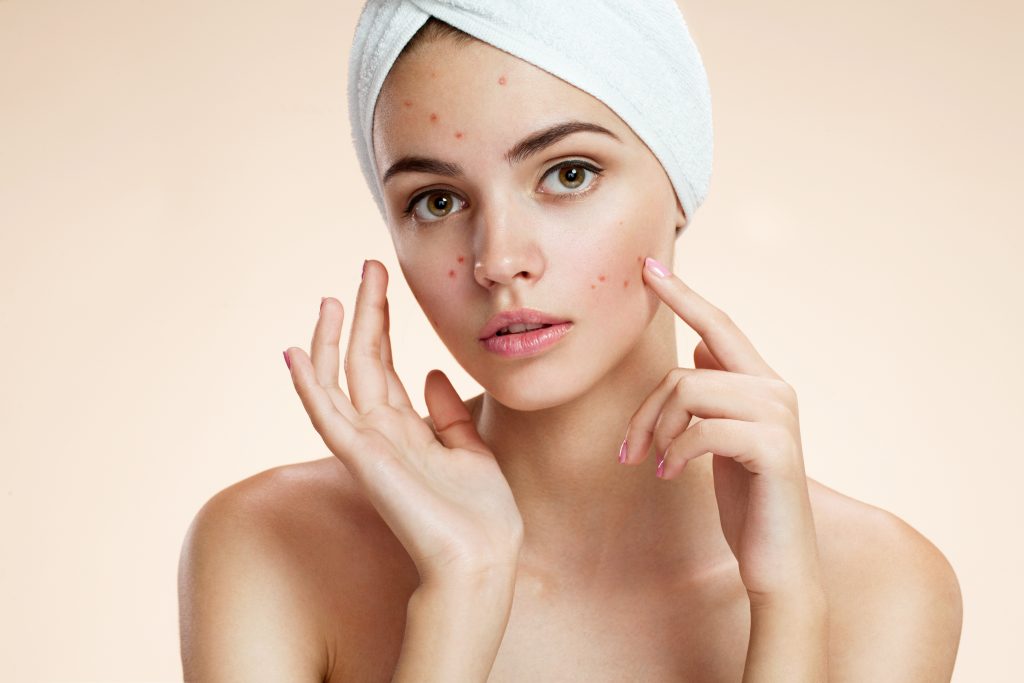 As an inflammatory skin condition, acne is a prevalent issue among teenagers and adults alike. In fact, studies suggest that up to 95% of adolescents in the United States suffer from some form of acne. Acne can not only be unsightly but also cause pain and discomfort. At Dermatology Associates of Plymouth Meeting, our experienced and knowledgeable team offers a wide range of innovative and effective treatments for acne to help teens feel more confident in their own skin. From laser treatments to chemical peels and everything in between, we have options to suit every patient's unique needs.
Understanding the Causes of Teen Acne
Teenagers are especially prone to acne for several reasons. For starters, hormonal changes during adolescence can cause excess oils to build up on the skin. This, combined with the potential for poor skincare habits and everyday stress, can result in acne breakouts. Genetics and diet can also play a role in the prevalence of acne in teens, with some people being more prone to it than others.
A Variety of Acne Treatments for Teens
Fortunately, a wide range of treatment options are available for teens with acne. Some of the most common treatments include:
Topical medications
Oral medications
Laser therapy
Chemical peels
Microdermabrasion
Forever Clear BBL
Aerolase NEO
Ultimately, the best treatment for your teen will depend on many factors, including the type and severity of the acne itself. Our team at Dermatology Associates of Plymouth Meeting has the resources and experience needed to make a personalized recommendation to suit your teen's unique skincare needs.
Aviclear Treatment for Acne
We're proud to be one of the only practices in the area that offers Aviclear technology. This innovative laser treatment involves the use of an FDA-cleared laser to treat mild to severe acne on the face by suppressing oil excretion from the sebaceous glands. With just a few 30-minute sessions, teens with all skin types and skin tones can enjoy long-lasting results and fewer breakouts in the future.
This treatment is painless and a great alternative to prescription treatments, with mild side effects, including short-term flare ups immediately following a session.
Aerolase Neo
Another laser treatment to consider for acne is Aerolase Neo, which uses a combination of high power and short pulsations to treat acne instantly. This non-invasive laser system provides safe and effective acne treatment using a 650-nanosecond pulse duration to deliver comfortable treatment, minimal downtime and fewer side effects than other laser acne treatments.
Chemical Peels for Acne
Specially formulated chemical peels can also be effective at treating acne, working by exfoliating the skin and accelerating the removal of dead skin cells. We're happy to offer a number of chemical peel options in our office for teens experiencing acne symptoms, including Alpha Hydroxy Acid Treatment, Beta Hydroxy Acid Treatment and combination peels to suit your teen's specific needs. Typically, patients will see the best results after three to six treatments in our office.
Forever Clear BBL™ for Acne
Broadband Light Therapy (BBL)™ is the specific protocol for acne that includes a 420 blue-light filter for bacteria, general BBL filters for redness and post-inflammatory erythema, and SkinTyte for improved pore size and further bacteria improvement.
Specifically, this treatment focuses light energy on targeted areas of the face where acne is most prevalent. This heat stimulates the skin cells to produce more collagen, which can clear up skin and achieve a smoother appearance. This gentle and non-invasive treatment is great for teens with lower pain thresholds who still want to enjoy clearer skin—and the results can last for months.
HydraFacial MD® for Acne
Looking for an effective acne treatment that's non-invasive and can be completed in as little as 30 minutes in our office? HydraFacial MD® may be right for your teen. This treatment occurs in a series of steps, starting with a gentle exfoliation and moving onto a removal of skin impurities through the use of suction. Finally, a serum is applied to the skin to boost hydration and maximize results. The results of this pain-free treatment are instant and can last up to a week, making this a great option for teens dealing with acne.
The painless, non-ablative laser treatment is a quick and convenient procedure that targets skin issues like acne scars, pigmented lesions, and wrinkles. Each session lasts only 30 minutes, and there is no downtime, so you can resume your normal activities immediately. It can be performed at any time of the year without any restrictions. The treatment uses a laser that penetrates below the skin's surface to stimulate collagen production and promote skin healing. It is a safe and effective option for improving your skin's appearance.
When to Seek Medical Attention for Acne
If your teen's acne isn't successfully treated at home or if your teen is suffering from severe acne that's causing emotional distress, it's time to seek treatment from a professional. This is especially important if your teen is developing acne scars, which can be permanent.
About our Dermatologist
Our experienced dermatologists are highly skilled in the field of dermatology and are dedicated to providing effective acne treatment to patients across all age groups. They prioritize keeping up with the latest developments in acne treatment and other advancements in dermatology to ensure the highest quality of care for their patients.
Schedule Your Teen's Skin Consultation Today
Don't let your teen continue to suffer from acne. Take advantage of the many effective and safe treatment options that are available to you. Our very own Dr. Griffin or Dr. Saedi would be happy to provide a personalized acne treatment plan to suit your teen's needs.
Schedule your teen's skin consultation with our team at Dermatology Associates of Plymouth Meeting by calling (610) 947-4322.