How to Manage Oily Skin and Acne in Humid Weather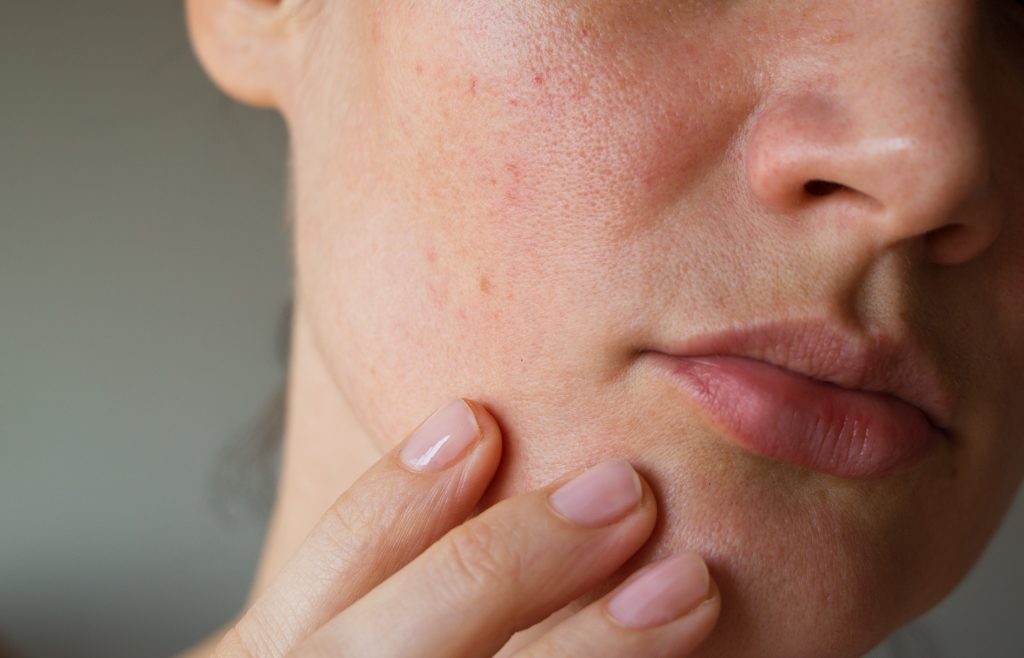 The warmer months of summer are finally upon us, which is welcome news for those who enjoy spending more time outdoors. However, these hot and humid summer days can also wreak havoc on your skin. This is especially true for those who already suffer from oily skin and acne.
At Dermatology Associates of Plymouth Meeting (DAOPM), we're committed to helping you better manage oily skin and acne—even during the stickiest and most sweltering days of the summer. By having a better understanding of what causes acne breakouts during times of hot weather and how to treat them, you'll be on your way to a more enjoyable and worry-free summer!
The Science of Skin, Acne and Humidity
Summer brings higher temperatures, which also comes with higher levels of humidity (or moisture in the air). Unfortunately, this high humidity can cause the sebaceous glands in the skin to generate more oil. And because the face has the highest concentration of these glands, this can result in a lot of excess sweat and oil—which can lead to acne breakouts. That's because the oil/sebum produced by these glands can block pores and cause bacteria to grow on the skin.
Why Over-the-Counter Products May Not Be Enough
While there are plenty of over-the-counter and store-bought skincare products available for oily skin, the reality is that these products aren't always enough to resolve the problem. While these products may be able to treat the acne caused by oily skin, they generally aren't effective at reducing the amount of oil produced by the sebaceous glands. In fact, some store-bought products may even be comedogenic, causing even more clogging of the pores (and additional acne breakouts).
If you suffer from oily skin and this leads to increased acne breakouts during the summer months, your best option is to consult with a professional dermatologist for a personalized treatment plan. Schedule your consultation with DAOPM today to get started!
DAOPM's Approach to Managing Oily Skin and Acne
At DAOPM, we understand the science behind oily and acne-prone skin as well as how the humid summer weather can exacerbate the situation. Our experienced and knowledgeable dermatology team offers a number of in-office services and treatments (including laser treatments) that can help you find relief from oily skin and acne.
In-Office Services
AviClear – AviClear is an FDA-cleared treatment for acne that specifically targets and suppresses the skin's sebaceous glands, reducing sebum/oil production and thus targeting acne at its source without the need for medication.
HydraFacial MD – This deep exfoliating treatment is ideal for oily and acne-prone skin because it removes dead skin cells and clears out congested pores that can otherwise cause breakouts.
Forever Clear BBL – Forever Clear Broad Band Light (BBL) works by delivering pulses of light energy deep into the skin, targeting the sebaceous glands while removing acne-causing bacteria directly from the pores.
Chemical Peels – We offer a number of chemical peel options that are formulated to reduce sebum production while gently exfoliating and revealing healthier-looking skin.
Our Doctors and Their Expertise
Our dermatology services are performed by DAOPM's very own Thomas Griffin, Jr. M.D. and Nazanin Saedi, M.D. Between the two of them, they share years of experience in performing a range of cosmetic, medical and dermatological treatments to help patients achieve their healthiest skin. Dr. Griffin and Dr. Saedi both specialize in laser treatments and acne treatment right here in our office.
The Benefits of Professional Dermatological Care
If you're looking for the most effective and long-lasting solution to your oily and acne-prone skin, seeking skilled dermatological care is your best bet. When you meet with our team, you'll receive a personalized treatment plan that's specifically tailored to your skin type and goals. The result is healthier-looking skin with fewer acne breakouts so you can feel your most confident this summer and beyond.
Preparing for Your Visit to DAOPM
We encourage you to arrive at your consultation prepared to speak about your skin care goals and challenges. In order to best assess your skin, we ask that you arrive at your appointment without any products on your skin (including cosmetics). If you're considering a specific treatment, we also encourage you to bring a list of questions for our dermatology team. We'd be happy to answer questions and provide you with as much information as possible about your treatment.
The Final Word on Managing Oily Skin and Acne
The hot months of summer can bring out the worst in your skin, especially if it's already prone to excess oil. Fortunately, our team at DAOPM is here to help with a wide range of treatment options. Get in touch with us by calling (610) 947-4322 to schedule your consultation and receive your personalized treatment plan.