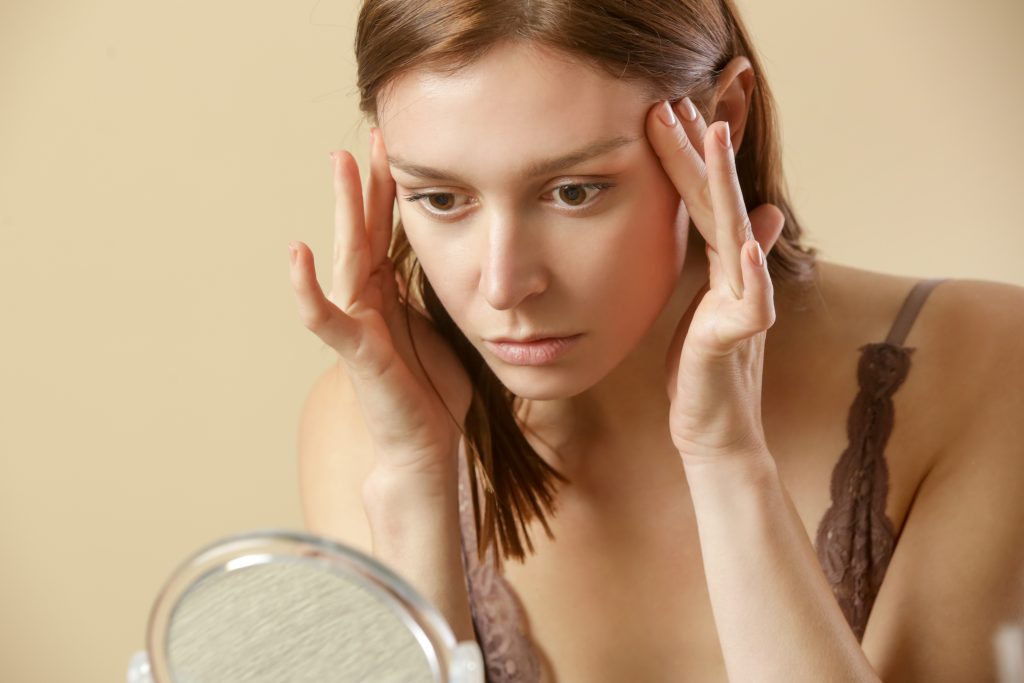 As we grow older, we can expect our skin to lose some of its elasticity and volume. That said, people can also experience loosening skin earlier in their lives. The board-certified experts at Dermatology Associates of Plymouth Meeting offer countless ways to firm up facial skin so you can feel more confident in your appearance.
Why Does Skin Loosen in the First Place?
Skin gradually loses two key proteins as it ages: collagen and elastin. Collagen is responsible for skin structure; elastin keeps skin supple. When the body produces fewer of these proteins, skin begins to form wrinkles and lose its shape. Prolonged UV exposure, environmental pollutants, alcohol consumption, smoking and poor nutrition exacerbate this protein loss, making the skin look older than it is.
Aging and environmental factors aren't the only culprits to blame for sagging skin. Maintaining too high a weight can damage your skin's elastin and collagen. If this weight is removed in short order, the skin might not shrink, leaving areas that sag. As such, pregnancy is another common cause of loosening skin around the abdomen after delivery.
Certain medical conditions can also cause skin to sag, including a rare T-cell lymphoma (granulomatous slack skin) and Ehlers-Danlos syndrome (EDS), an inherited connective tissue disorder causing a defect in collagen production. EDS primarily causes loose skin on the face.
How To Firm Face Skin Without Surgery
Aging cannot be avoided, but you can do away with facial drooping in many ways. Regular exercise keeps your skin tighter all around, including your face. Facial firming (skin tightening) creams can help, too. The ideal firming formula helps boost collagen production and protect elastin. Choose a product with a strong sun protection factor (SPF 30+) filled with antioxidants such as vitamins C, B3 and E. Vitamin A derivatives (retinoids) are also useful for boosting collagen. Studies suggest that supplements like hyaluronic acid and collagen can also help keep your facial skin firm
To prevent loose skin in the first place, do your best to maintain a healthy lifestyle. Avoid smoking, tanning, heavy drinking and harsh chemicals.
Cosmetic Procedures for Firming Face Skin
If you're looking for a more direct and vigorous approach to eliminating sagging skin on your face, consider the following cosmetic procedures.
Ablative Laser Resurfacing
By hitting the skin with a powerful and controlled wavelength of light, an ablative laser stimulates the skin's production of collagen and elastin (much like a chemical peel), resulting in fresh skin that's smoother, tighter and more youthful.
Radiofrequency (RF) Treatments
Radio waves can also be used to stimulate the skin's natural restoration process. This non-invasive treatment essentially heats up your skin from the inside out, speeding up skin cell turnover and eliminating sagging features over time.
Neuromodulators and Dermal Fillers
Neuromodulators like Botox interrupt specific nervous system signals, preventing targeted muscles from temporarily moving. These injectables relax the face to reduce and prevent wrinkles but don't actually tighten the skin. Injectable dermal fillers, on the other hand, provide the skin with additional volume that eliminates wrinkles and sagging features. However, these fillers only offer a temporary solution for sagging skin and require multiple treatments for optimal outcomes.
Schedule a consultation to achieve the healthiest skin of your life
Contact Us
Skin Firming Options at Dermatology Associates of Plymouth Meeting
At Dermatology Associates of Plymouth Meeting, our board-certified providers offer additional treatment options for skin firming, including:
The Right Candidates for Face Firming Procedures
If you're considering the above cosmetic face firming treatments, you must first make sure you're well-suited for any of them. The best candidates for facial firming procedures meet the following requirements:
Moderate to mild skin laxity
Stable body weight
Not currently pregnant
No history of hyperpigmentation
No current skin conditions (e.g., eczema, sunburn)
As always, seeing a board-certified dermatologist is the safest way to find out what skin firming can do for you. With so many options available, you want to see an expert who is familiar with the different treatments and can determine the best option for your concerns.
To learn more about how to firm face skin and schedule an appointment, call us today at 610-828-0400.