In-office Dermatologist Treatments to Aid Your Skin Care Routine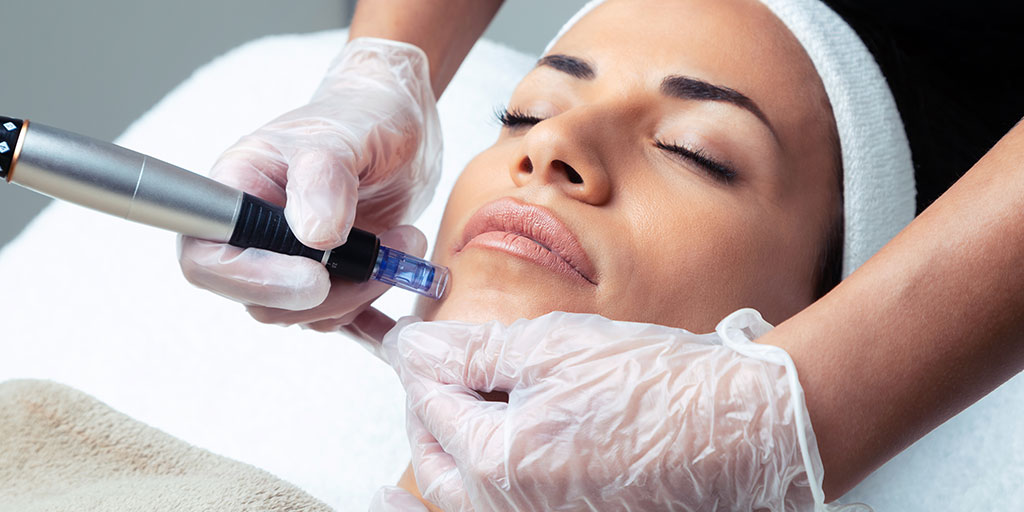 Taking care of your skin is as important as taking care of any other aspect of your health. Skin is your body's largest organ, serves as its first line of defense against foreign aggressors and must be properly nourished throughout your lifetime. Keeping your skin in a healthy state is important and sometimes requires more than a simple at-home skin care routine. When your skin needs a health boost, a board-certified dermatologist is the best person to ask for help.
Treatments for Any Skin Issue at Dermatology Associates of Plymouth Meeting
Dermatology Associates of Plymouth Meeting is home to a team of highly acclaimed board-certified dermatologists who have access to limitless combinations of effective in-office treatment options to personalize treatment plans for any skin issue. Medi-spas and other areas within the field of dermatology simply do not have the vast inventory of lasers, peels, injectables, resurfacing devices and other products to provide the same level of personalization we offer to our patients. Regardless of the severity of your skin issue, Dermatology Associates of Plymouth Meeting has the experience, skills and equipment necessary to improve it.
Learn more about our most popular treatments for common skin issues:
In-office Treatments for Persistent Acne
If you suffer from persistent acne, we understand your frustration. In addition to recommending a suite of appropriate skin care products to use at home, our board-certified dermatologists may recommend a combination of in-office treatments including:
Forever Clear BroadBand Light™ BBL: This treatment protocol uses blue light therapy to target the bacteria that contribute to the development of acne. It also uses infrared light to reduce inflammation and post-inflammatory marks left by acne.
HydraFacial MD®: The handpiece on this innovative device allows for cleansing, exfoliating, the extraction of impurities and nourishing hydration in the same treatment session. By unclogging pores and thoroughly cleaning the skin, this approach is an ideal treatment for persistent acne.
Chemical Peels: Manual exfoliation (e.g., using a scrub or brush) can exacerbate acne but chemical exfoliation is ideal. Chemical peels help to gently slough away the topmost layer of skin to reveal new and more radiant skin underneath.
In-office Treatments for Acne Scars
Getting rid of acne scars is a long process that can be expedited with many of the acne scar treatments offered in our office. Depending on the type and severity of your acne scars, your board-certified dermatologist may suggest a combination of the following in-office treatments:
Full Field Ablative Laser Resurfacing: For deeper skin resurfacing, any of our full field ablative lasers are ideally suited. A full field ablative laser removes full layers of skin to a precise depth.
Fractional Ablative Laser Resurfacing with CO2 and Erbium: A fractionated laser creates microchannels in the skin that minimizes pain and downtime to trigger the growth of new and healthier skin. Our fractionated lasers can be customized to provide treatment to a variety of skin depths.
Halo Hybrid Fractional Ablative Laser Resurfacing: Our hybrid fractional laser combines both ablative and non-ablative wavelengths to deliver the best benefits of each laser type while minimizing downtime. This type of treatment can be personalized to treat both deep, textured scarring and hyperpigmentation.
Picosecond Laser Skin Rejuvenation: This laser delivers energy within a picosecond (one trillionth of a second) to remodel the skin and trigger an intense collagen production response, which is a perfect method for treating severe acne scars.
Platelet Rich Plasma (PRP) Therapy: This method uses a patient's own blood platelets to encourage cell regeneration and is used in conjunction with other treatments to reintroduce nutrient-dense blood plasma into the skin for nourishing benefits.
BroadBand Light Therapy (BBL™): This method uses short blasts of high-intensity light to produce an even skin color and smoother, healthier skin.
Dermal Fillers: Injectable dermal fillers can be used to fill deep acne scars, such as boxcar or icepick scars.
In-office Treatments to Tighten Loose Skin
Skin laxity is an issue that everyone will experience at some point in their lives. We offer numerous in-office treatments to tighten loose skin and reduce wrinkles including:
RF Microneedling: Using ultrafine needles and radiofrequency (heat) energy, this treatment reaches deeper levels of the skin and encourages collagen production over the subsequent several months. The method is often used in conjunction with microneedling to further encourage collagen production and enhance faster-appearing results.
SkinTyte BBL™: SkinTyte delivers heat below the skin's surface causing increased tissue tightening and reduced skin laxity.
TempSure: TempSure delivers radiofrequency skin tightening technology to the face, neck, abdomen, arms and legs. We use TempSure Envi and TempSure Firm to reduce wrinkles, smooth cellulite and tighten the skin for a more youthful appearance.
EndyMed RFD: This method is a non-surgical solution for reducing sagging skin and wrinkling by tightening the skin through radiofrequency treatment. Heat is delivered through radiofrequency in a controlled manner to deep layers of the skin, which induces self-repair mechanisms of the skin to stimulate the production of collagen and elastin.
Injectables: For immediate, dramatic results, many patients with loose, sagging skin receive facial injectables, such as fillers and neuromodulators to achieve the appearance of tighter and more contoured skin.
Schedule a consultation to achieve the healthiest skin of your life
Contact Us
In-office Treatments for Sun-Damaged Skin
Sun damage can manifest on the skin as age spots, texture irregularities, hyperpigmentation, fine lines and wrinkles. Our office provides multiple leading-edge treatments for sun-damaged skin. Your board-certified dermatologist may recommend a combination of the following treatments for sun-damaged skin:
HALO™ Pro: This laser therapy combines tunable non-ablative and ablative wavelengths to the same microscopic treatment zone to maximize results and reduce downtime. It provides remarkable results in as little as one-to-two treatments.
Moxi™ 1927 Non-Ablative Fractionated Resurfacing: Safe for use on every skin type, all year round, this laser provides a gentle, low-to-no downtime, lunchtime procedure. It is beneficial for light sun damage and skin aging, uneven pigmentation and texture irregularities.
The CoolPeel: This is an innovative way to harness the power of CO2 lasers for delivering a fractional ablative treatment without the risks or downtime. The ablative nature of the fractionated CO2 lasers triggers the body's wound healing response which sends new collagen growth to the skin's surface.
Derma V Laser: Vascular lesions such as broken blood vessels and spider veins are treatable with our Derma V laser, which reduces the red components of the skin by shrinking blood vessels.
Other popular treatments for sun-damaged skin include RF microneedling and BBL™.
In-office Treatments for Wrinkles
We are proud to offer a wide range of wrinkle treatments for our patients, which are fully customizable based on individual lifestyles and goals. No matter what stage of life you're in, we can develop a multimodal approach to keep new wrinkles at bay and smooth existing wrinkles. In addition to some of the treatments already noted like RF microneedling, the HALO™ Pro laser, Fractionated CO2 lasers and full-field resurfacing lasers, we also routinely recommend MicroLaserPeel® for treating wrinkles. The method uses laser technology to evaporate the uppermost layer of skin to reveal new and healthy cells underneath. Whether you have fine lines or deep-set wrinkles, we can recommend a personalized treatment plan that will work best for achieving your skin goals.
Engage our team of board-certified dermatologists to help you achieve your skin goals. Call us today on 610.828.0400 to schedule your appointment.